News & Events
Launching of SGS Official Website
Thu, 3 Oct 2013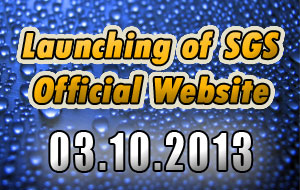 The launching of the St. George's School Website was conducted by His Excellency, The Right Reverend Bishop Cornelius Sim, President of St. George's School, Negara Brunei Darussalam.
In attendance at the launch were Mr Anthony Liew, Chairman of the Board of Governors and other board members. Also present were the Principal, Mr Janidi Jingan, Deputy Principal, Mr N.M. Mubarak, teachers and students of the school.
The website address is www.stgeorges.edu.bn.