News & Events
SGS Heeds The Call For Help
Wed, 6 May 2015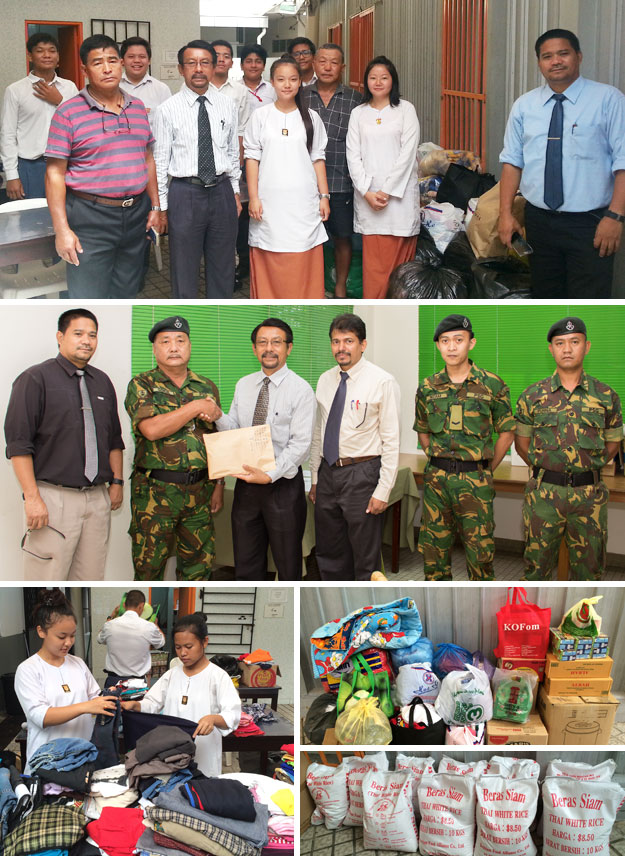 In the spirit of solidarity, St. George's School was one of the very first institutions that responded to help the victims of the recent earthquake that shook Nepal.
Students from Kindergarten to Year 11, parents and teachers donated cash and goods to be brought to Nepal to at least help the victims to ease their pain and sufferings. Rice, canned goods, blankets, clothes and other essential materials that would surely help the victims were brought to school. Within 2 days, the school bus for our Nepalese students were used to bring the goods to the camp which were then later brought to Seria. Meanwhile the cash donation amounting to BND$1,627.00 was collected which was then handed over to an officer at Gurkha Camp in Sungai Akar.
St. George's School would like to thank the students, parents, teachers and friends who helped to make this humanitarian effort a success.