News & Events
SGS Conducted Fire Drill Practice for Kindergarten Pupils
Sat, 13 Jun 2015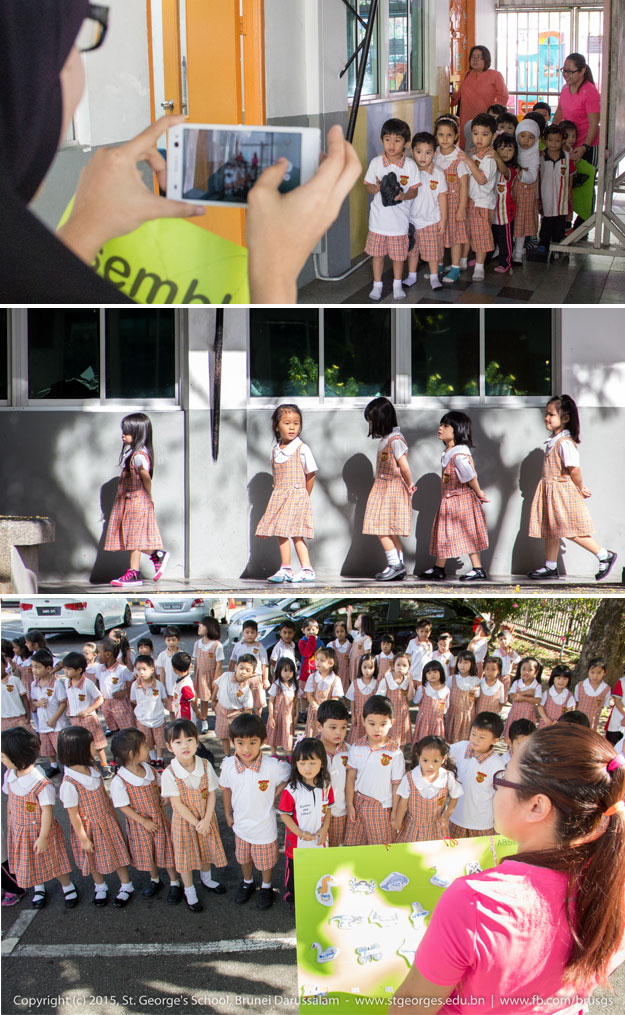 The Fire Drill Practice was conducted on last Wednesday, 27th of May 2015 during the time frame of their normal lessons. The Fire Drill acted as a way for pupils from KG 1 to KG 3 to practice and be well prepared for emergencies in case of real fire drill. The main objective of the fire drill is to ensure that pupils of all ages should be aware on how to react and be safe during fire emergencies.
During the practice, the KG pupils identified the sound of the fire alarm; the teachers then quickly got them to line up and escorted them to the Assembly Point by the car park. Earlier, in the month of May, the classes had been briefed on the basic fire drill precautions and also done several practices around the school areas. The pupils were more aware and knew the basic things to do. It was also explained why they need to remain calm during such emergencies or fire occurrences at school.
Furthermore, the consistent fire drill practices will shape the pupils as well as teachers to become aware on the importance on the issue of fire occurrences in school.
*Check out this event gallery by click here.