News & Events
KG 2 and 3 Visit to Fun Bee Park
Thu, 18 Jun 2015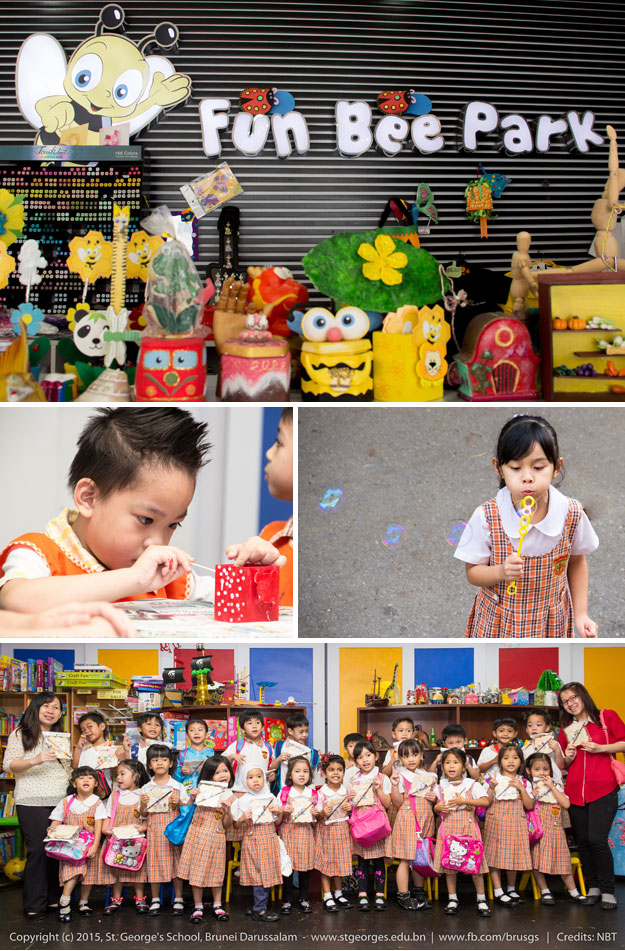 St. George's School took both their Kindergarten 2 and Kindergarten 3 students to Fun Bee Park for an exciting learning field trip on 15th June and 16th June. The trip was a reward to the students for their hard work on their recent term assessment. The visit was led by the respective class teachers and the students were divided into a few groups to tour around the play centre.
The young learners of St. George's School were entertained by all the activities that they were able to take part in. The activities included arts and crafts, baking, culinary arts and even playing with bubbles outdoors. All the activities challenged the students' minds and abilities whilst enabling them to listen and follow instructions given. The culinary arts activity, in particular, encouraged the students to think creatively.
The excursion was a truly enriching one and granted the students an educational experience outside their regular school environment. At the end of the day, the little adventurers of St. George's School walked away from Fun Bee Park with pockets full of memories to cherish.
*Check out this event gallery by click here.