News & Events
How to make a Recycle Bag?
Thu, 3 Sep 2015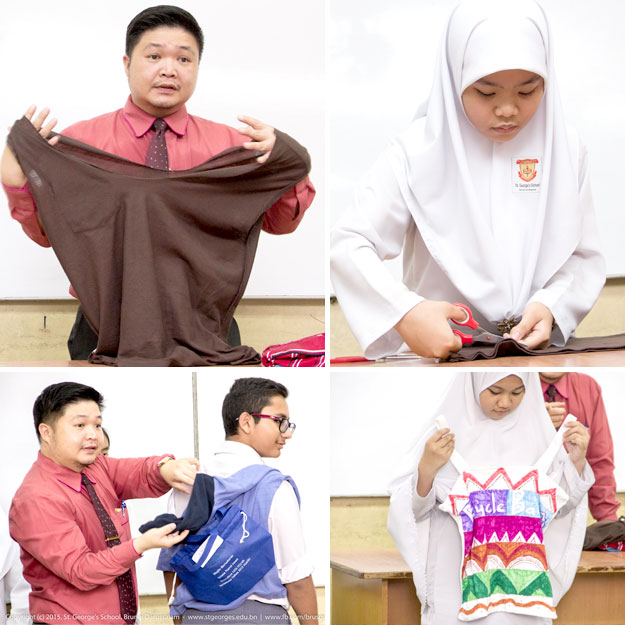 Start of with an introduction of harmful usage of plastic bag to the environment. It is also a huge threat to the marine life and also toxic to our land and water.
Then, Mr Jason demonstrate to the students with hands on cutting and sewing the collar shirt.
*Check out this event gallery by click here.