News & Events
Igniting the Spirit of Unity! - SGS LEADERSHIP PROGRAM
Thu, 17 Mar 2016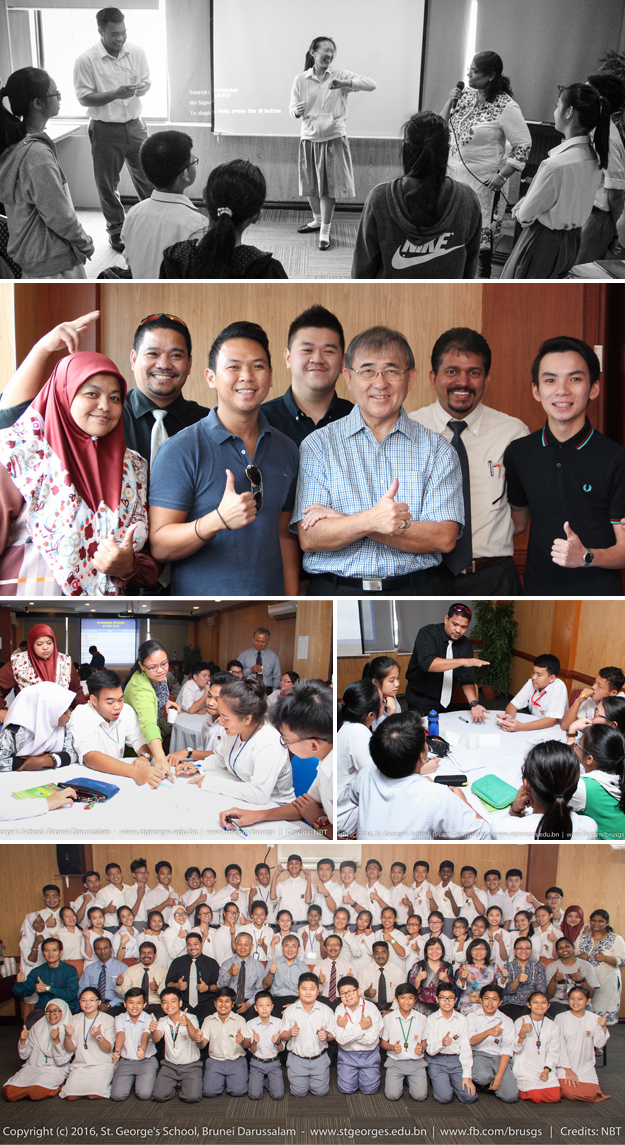 The Leadership training program 2016 was held at Aiko Sushi, a one-day intense program exceptionally for Prefects and Monitors of the secondary section. It was an action-packed, fun-filled Tuesday, 15th of March 2016.
The focus was to educate and raise school prefects and monitors to become future leaders with both honest and ground-breaking capacity. It is not just for leadership at school but developing lifelong competencies of leadership, problem solving skills, communication skills, goal setting, and Character.
President of The Board of Governors, St. George's School, Rt. Rev.Bishop Cornelius Sim, was the special guest for the day and he inspired the students with his challenging message on how a group of heroes with a difference can bring about a great change. In addition she emphasized that they must lead by example and take the lead for good works. The masterstroke of the program was the thought-provoking input of the Ex-students Neil, a Pilot of Private Copter Shell Petronas, Miri and Akil, Student Councilor of Form (Upper) 6 Meragang.
In the final session, the leaders expressed their commitment symbolically, on a finger print poster, lettering their assurance and vow.
*Check out this event gallery by click here.