News & Events
'Study in Canada' Talk at SGS
Wed, 28 Jan 2015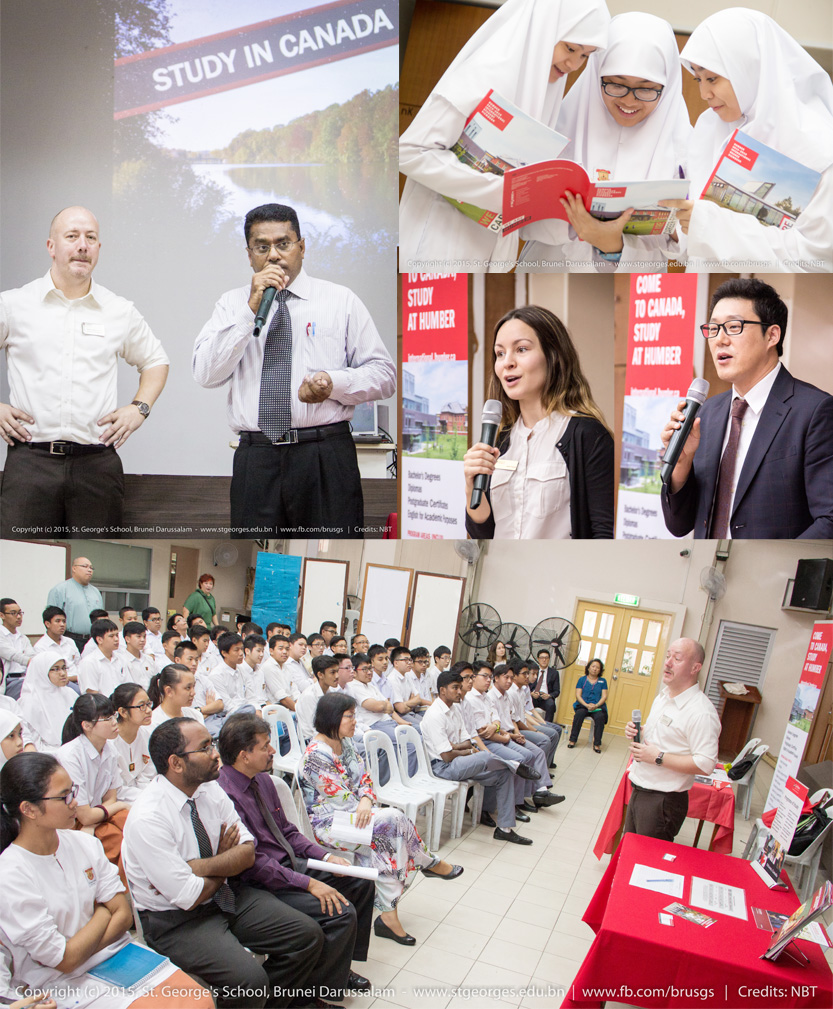 Representatives of two Canadian Universities and two Canadian Colleges were at St. George's School to deliver a talk on the advantages of studying in Canada. Other aspects that the students were given information on where the fees and the employment opportunities that a Canadian graduate would encounter.
Carlton University, Ottawa, was represented by Mr Andy Raeburn, the International Admissions Officer. Dalhousie University, Halifax, was represented by Ms Kelly Truslow whereas the colleges had their representatives present too. They were Ms Linda Chao of Humber College, Toronto and Mr Daniel Yoon, the manager for International Education of Centennial College, Toronto.
A total of 77 Year 11 students were present at the talk and they had an opportunity to approach each representative to find out further about the courses offered by these institutions of higher learning.
*Check out this event gallery by click here.