News & Events
SGS Celebrates The Year of the Sheep
Sat, 28 Feb 2015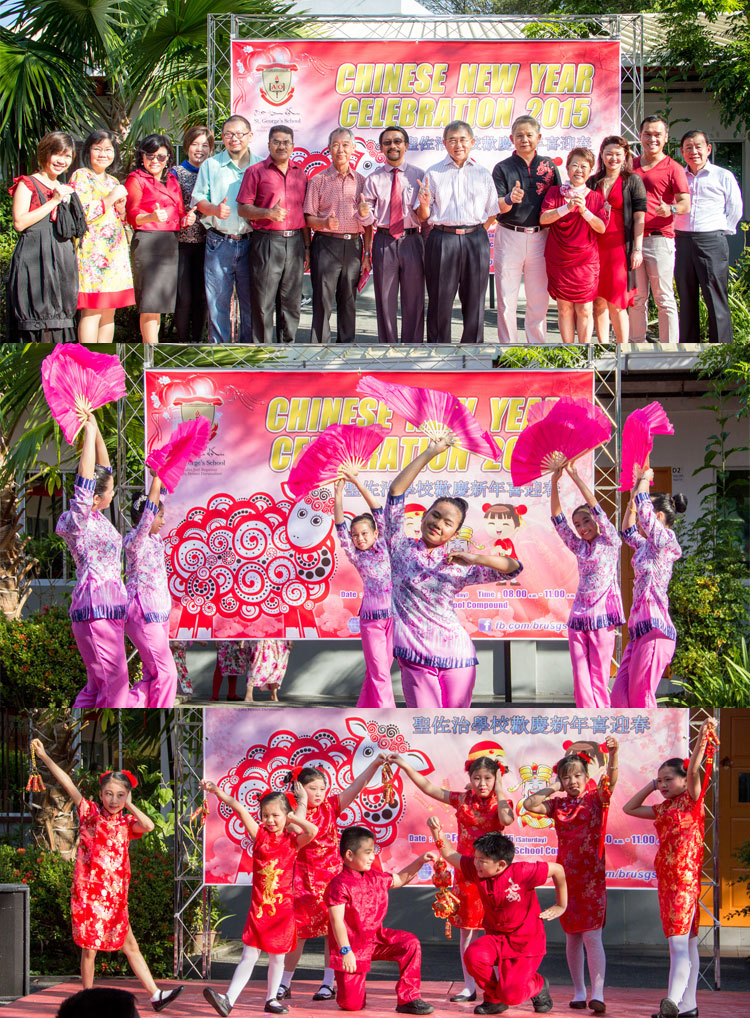 The Year of the Sheep was celebrated at St. George's School with merriment and festivity. The occasion was graced by his Excellency, the Right Reverend Bishop Cornelius Sim. Also present were Anthony Liew, President of the School Board of Governors, members of the Board of Governors, the Principal, Mr Janidi Jingan and school administrators.
In his welcoming speech, the principal spoke on the celebration of Chinese New Year at school level as being a special day for the school's Chinese community to be able to share the festive merriness with everyone in the school. He also spoke on the Year of the Sheep and its significance. The Chinese New Year is often referred to as the Spring Festival and is traditionally a time to honor the ancestors and hold family gatherings. Also in his speech, Mr Janidi informed that because the school's population itself is made up of various nationalities, ethnicities and along with it the different beliefs, culture and tradition, it is therefore fortunate that the students could witness and to some extent, participate in major festive celebrations such as Chinese New Year and Hari Raya Aidil Fitri, organized by the school. It is hoped that with such occasions, students too will emphasize and practice tolerance and understanding outside the school parameters.
The Lunar New Year celebration kicked off with greetings from the Head Boy and Head Girl of the school. They then invited Bishop Cornelius Sim, the President and members of the School Board of Governors, and invited guests to release the contents of party poppers onto the crowd of well-wishers to signify the start of the celebration. An exuberant welcome in song and dance was presented by a troupe of dancers who comprised of primary students. Invited guests, teachers and students were then feted to live performances of Chinese dances and songs performed by both the primary and secondary students of various races. Throughout the celebration, festive music was aired and those in attendance sang along in a celebratory mood.
There was great merriment and gaiety as the kindergarten, primary and secondary school students were treated to a feast that had been laid out for them.
*Check out this event gallery by click here.