News & Events
Appreciation to Donors
Sat, 28 Mar 2015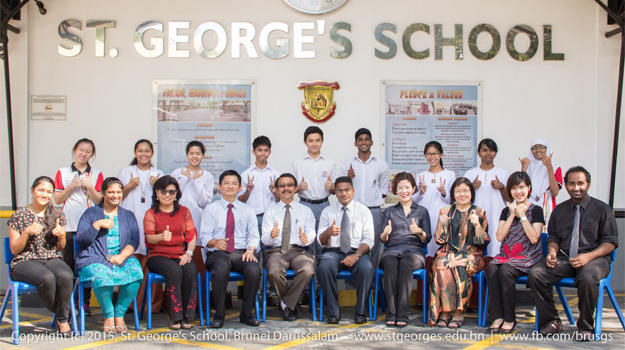 In the first week of February, a group of 9 debaters and 3 teachers were sent to Kuching to represent St. George's School in the annual Swinburne Sarawak Inter-School Debating Championship 2015. While none of the teams had emerged champions, participating in the competition alone was an enriching experience as each debater was exposed to the debating culture outside of the country.
In order to celebrate this, a small but cosy appreciation event was held on Wednesday, 25th March 2015. The event was held not only to commend the debaters, but also to acknowledge the sponsors for the trip, without whom none of this would have been possible. Mr. Paul Kong, Mdm Doris Wong and Mrs. Alice Ting were presented with certificates of appreciation by our principal, Mr Janidi Jingan, for their kindness and generosity.
Words of encouragement were expressed by our principal, Mr. Janidi, highlighting the importance of debate and his hopes that St. George's School would be able to participate more in such competitions. Teacher Sheeba Charles, who had coached the teams as well as headed the delegation, also spurred on the debaters as many of them were first timers, yet had done well.
In closing, a group photo was taken with the team of debaters, accompanying teachers, the principal Mr. Janidi, Deputy Principal Mr. NM Mubarak, Head of Secondary Mdm Chew, Head of Kindergarten Ms Lily and the sponsors Mr. Paul Kong, Mdm Doris Wong and Mrs. Alice Ting, who is also the Head of Primary.