News & Events
SGS Primary Students at the Science Olympiad Final
Tue, 2 Jun 2015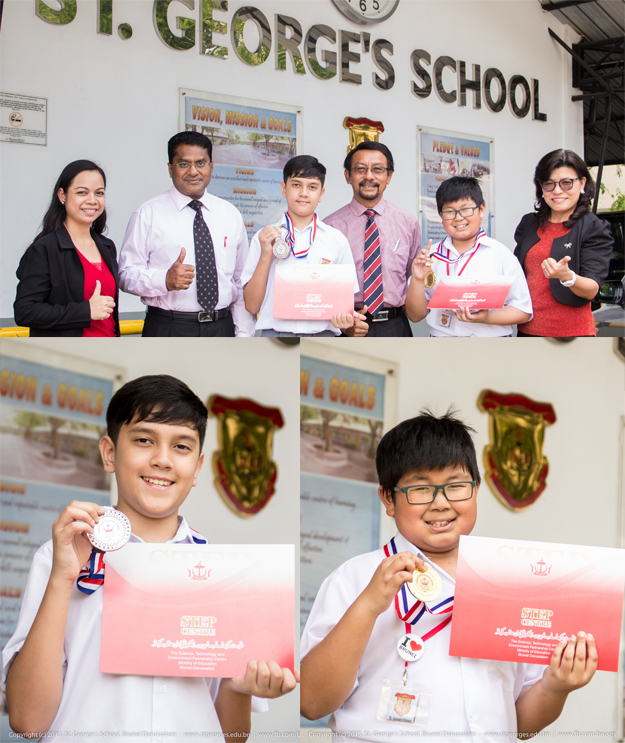 Two of the St. George's School Primary students - Fabian Han Kee Ting (Year 6B), Ak Muhammad Hazim Abdul Rahman bin Pg Hj Nor Akmal Iskandar Kaharuddin (Year 5A) emerged as the Gold and Silver Medalists at the Science Olympiad (PSSO) 2015 which was held recently.
The PSSO 2015 was organized by Science, Technology and Environment Partnership (STEP) Centre and Twenty five candidates, from different schools in the country, were chosen to be in the final round. Prior to the final round of the competition, all the candidates had attended a five-day training conducted by the STEP Centre. For each training session, the candidates were accompanied by their Science teacher, Teacher Gladys.
On 11th May 2015, the Final Round was conducted at Maktab Sains Paduka Seri Begawan Sultan and the two candidates from St. George's School obtained gold and silver medals. The students' accomplishments were made possible by their hard earned effort and diligence towards the given tasks and the support system given by the school to the candidates.