News & Events
"Thank You" for Your Support
Wed, 17 Jun 2015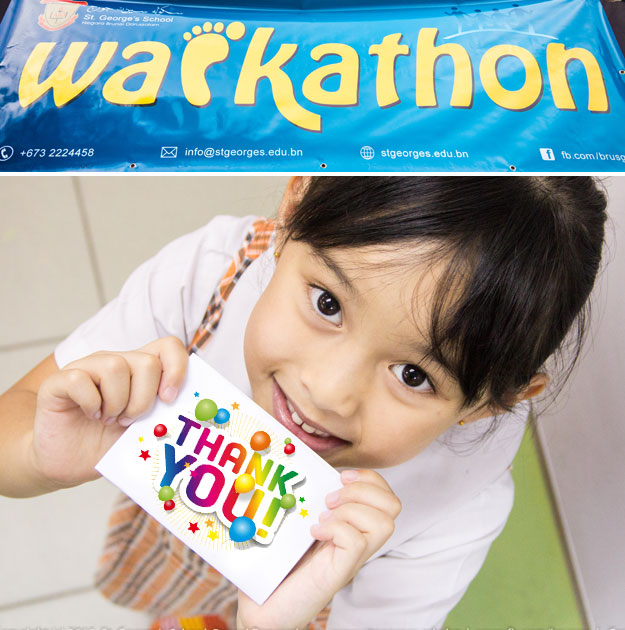 Dear Parents/Guardians,
On behalf of the School Board of Governors, teachers, staff and students of St. George's School, I wish to thank all the parents and friends who have taken part in the Walkathon on Sunday, 14th June 2015.
Also, a hearty and warm "Thank You" for your support in this charitable drive particularly in helping the school in collecting funds. The students at St. George's School will benefit from your contribution both now and in the future. In times of limited resources, contributions such as yours make an incredible difference in boosting the learning process of our students. The strength of your support is immeasurable. We simply cannot succeed without your support.
Janidi Jingan
Principal
St. Georges School, BSB