News & Events
KG 1 Visit to Qidiaku Edutechment Centre
Thu, 18 Jun 2015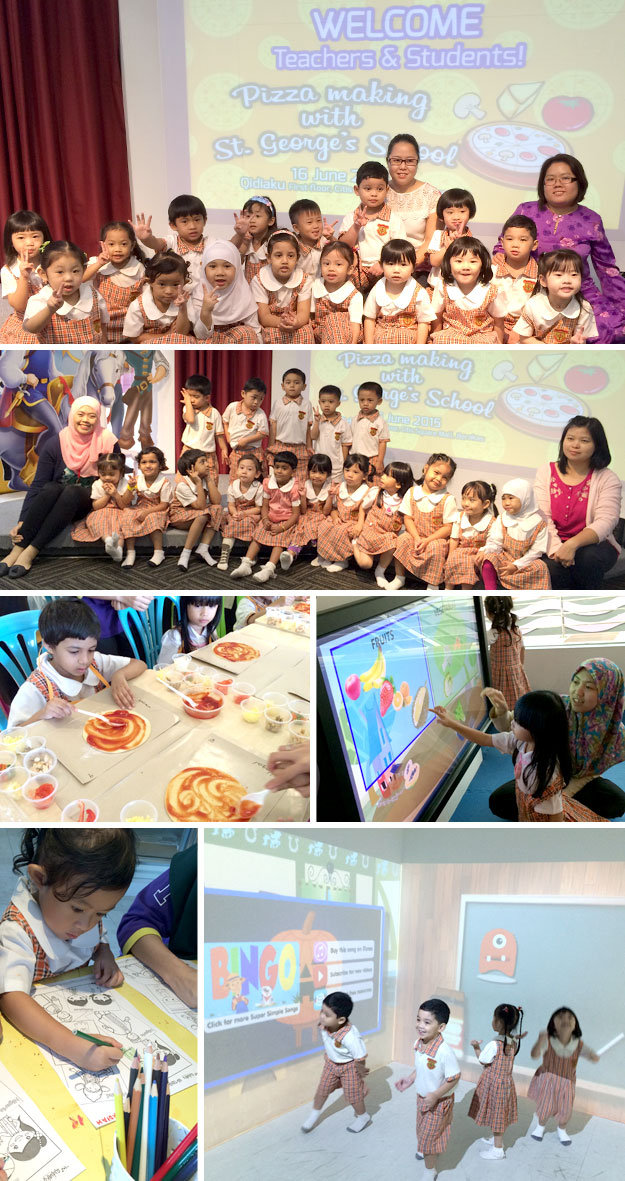 A group of young explorers of Kindergarten 1 visited Qidiaku on June 16th. Qidiaku is a children edutechment centre in Citis Square. The visit was part of the learning experience for the students. It was certainly not the school environment that the children are used to as Qidiaku focuses more on providing the best creative learning experience through the use of technology.
The morning and afternoon session saw one class each, with 18 students per class. The students ranged from ages 3 to 4 years old. In both sessions, the classes were guided by their teachers and the facilitators of Qidiaku.
The little St. Georgean explorers were taught the names of the different ingredients used in pizza making and had an enjoyable time putting together their own personal pizzas. After the pizza making session, the students were divided into four different groups and each group was brought to different rooms for interactive edutech lessons.
All the activities allowed the students to interact more among their classmates as they were able to identify, share and learn from each others' personal experiences. The students returned back to school extremely pleased with the activities that allowed them to learn from such a different, yet enriching platform.