News & Events
SGS Attends ASIAN Student Leaders Conference
Mon, 24 Aug 2015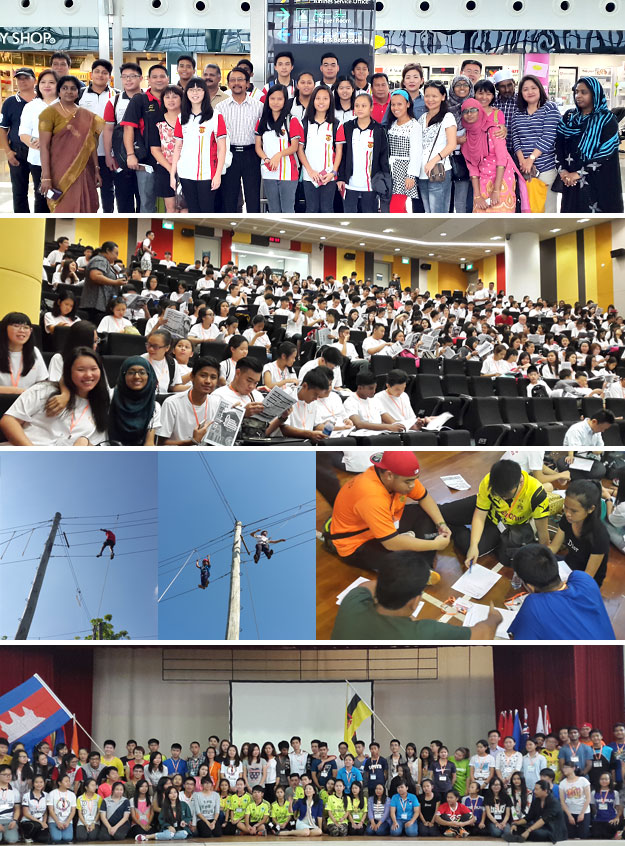 "Thank you very much for the participation of your school at the ASLC 2015. We would also like to congratulate St George's School students for winning Gold Medal for the social enterprise idea competition! Even though the "education for all" theme was difficult for Bruneian students, we are very heartened that the students put in so much effort in conceptualizing the idea. I spoke to some of the judges and they were also very impressed. We hope your students enjoyed and learned at the same time during the conference." - Tomoko Ikari
Those are the very words from the Head of Youth Ambassadors who organized the conference held in Singapore from 22 - 26 July 2015, attended by 15 Student Leaders from St. George's School.
Various activities were held at different places in Singapore such as MDIS, National University Singapore and Singapore Discovery Centre. The participants were able to interact with other student leaders from Asia. Invited prominent speakers discussed current issues such as the earthquake that struck Nepal and what young leaders can do to help and support them. They were also taught some techniques from credible entrepreneurs to help themselves financially so they may be able help those who are in need as well. Moreover, values and attributes that are crucial in today's world were also emphasized during the conference.
Challenging team building activities were also provided for the participants to get to know one another well and to learn the importance of working together as a team to achieve their goals. One of the activities that left an indelible mark in the mind of the participants was when they were given the chance to serve food, converse and entertain the elderly, and those who are mentally challenged. Tears, smiles and excitement could be seen clearly on the faces of both the students and the elderly that day. When asked about the experience of interacting with the elderly, the leaders concluded that they would give more attention to their loved ones and value the time they have with them.
The highlight of the conference was the Social Enterprise Idea Competition where the participants were grouped according to their nationality. They needed to come up with a proposal on how to improve the lives of the less fortunate people in their country. In this competition, St. George's School won a gold medal for conceptualizing an impressive proposal on how to be an agent of change.
The trip to Singapore was concluded when all the participants were given the chance to explore Singapore by visiting its famous places such as the Universal Studio, the Marina Bay where they had the chance of watching the light and water show, and of course the chance to shop for souvenirs to be brought back to Brunei.
*Check out this event gallery by click here.