News & Events
Educational Exhibition by L&P Educational Service
Mon, 27 Jul 2015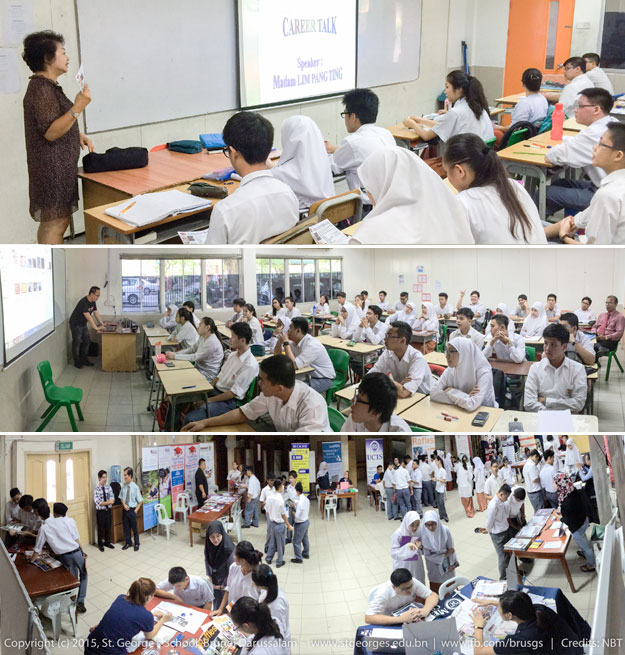 L&P Educational Service held an educational exhibition on July 27 2015 at St.George's School, Bandar Seri Begawan, Brunei Darussalam. The exhibition was held to enlighten the Year 11 and Year 10 students on the colleges available to them for further education after the GCE 'O' Level examination. The Year 11 students attended career talks and were given career guidance on how best to further their studies.
Participating educational centers, universities and institutions were Sunway Le Cordon Bleu, The One Academy of Communication Design, UCTS, Riam Institute of Technology, SEGI College Sarawak, Fajar International College, Curtin University, Messiah College, Raffles College & Design/Commerce, Swinburne University of Technology, Kolej IBS, Sunway College/Sunway University, University of Reading Malaysia, Newcastle University and Southhampton University.
*Check out this event gallery by click here.