News & Events
Canadian Educational Talk
Fri, 18 Sep 2015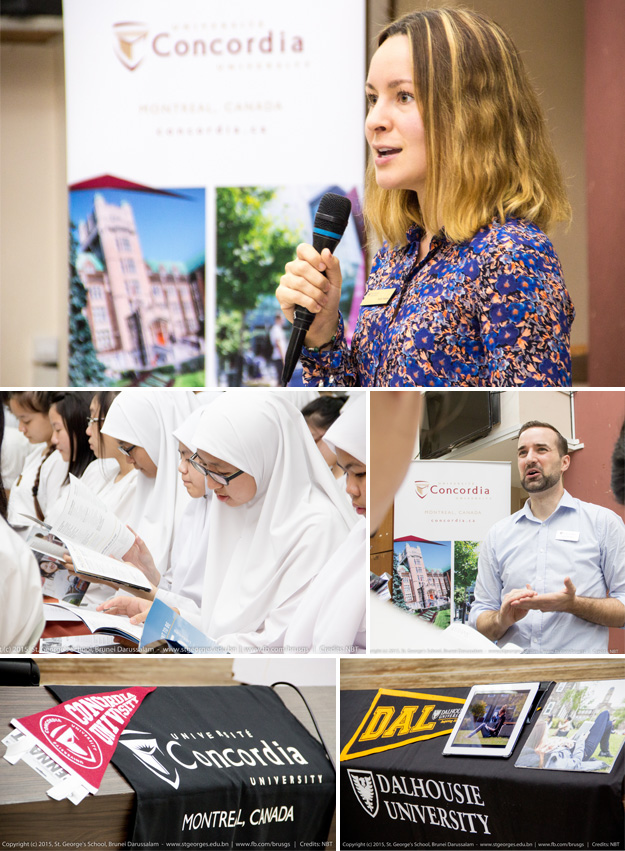 September 16, 2015 saw yet another organized educational talk, this time being carried out by the Embassy of Canada at the St.George's School Parish Hall. The Year 11 students were on hand to learn of the various universities that offer further educational programmes in Canada.
Representatives from Concordia University, Dalhousie University and NAIT Institute of Technology, briefed the students on the various educational programmes and what each institute of higher learning has to offer.
St. George's School strongly encourages her students to widen their knowledge on the vast opportunities that are available in their pursuit of higher education and holding such talks is one of the many ways to guide the students.
*Check out this event gallery by click here.