News & Events
Ex-Student Donates to SGS Needy Student Fund
Sat, 19 Sep 2015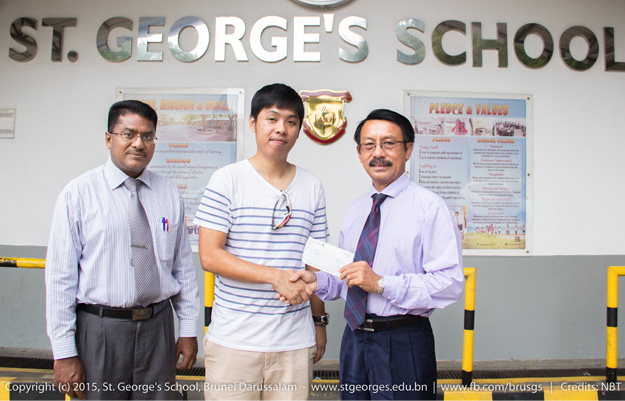 'ONCE A ST.GEORGIAN, ALWAYS A ST.GEORGIAN!'
ST.GEORGE'S SCHOOL prides itself in producing students who are not just academically strong but also students with a strong sense of care for the community.
Mr. Tan Tai Siong is such a case in point. He joined the school in 1989 as a Primary One student and graduated from the school in 1999. Although it has been almost 17 years since he left the school, Mr. Tan, who is now a businessman, has found it in his heart to make a generous donation of $1000 to the SGS NEEDY STUDENT FUND in his personal capacity.
The SGS NEEDY STUDENT FUND has been set up to help students who genuinely need money to continue their studies at SGS. Without such financial assistance these students would be unable to continue their studies in the school.
St.George's School wishes to thank Mr Tan Tai Siong for the generous donation to his former school.