News & Events
Scholarship Fund For Needy Students of SGS Receives Generous Donation
Mon, 2 Nov 2015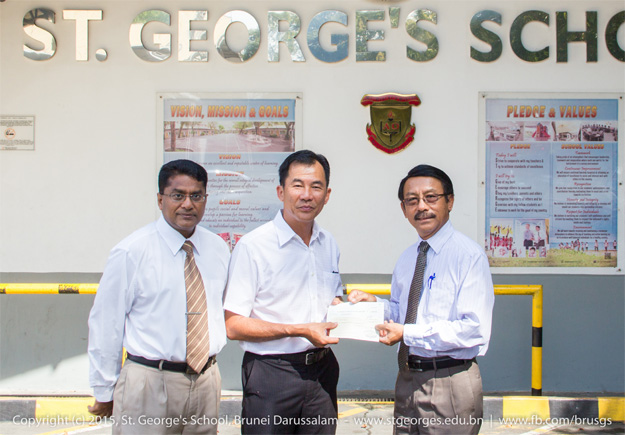 St. George's School was honoured by the generous donation from two established companies in Brunei Darussalam today, 27 October 2015. The companies, Guan Hock Lee and N.G Engineering, donated a sum of $5000 and $2000 respectively to help in sponsoring the school fees of some needy students who are currently studying at St. George's School.
The SGS NEEDY STUDENT SCHOLARSHIP FUND has been set up to help students who genuinely need money to continue their studies at SGS. Without such financial assistance these students would be unable to continue their studies in the school.
The two established companies were represented by Mr Ricky Ng from N.G Engineering who presented the monetary donation to the principal of St. George's School, Mr Janidi Jingan.
St. George's School would like to thank Guan Hock Lee and N.G Engineering for their kind and timely gesture. The monetary donation received would be of great help in ensuring the continuous education of some deserving yet needy students of the school.