News & Events
SGS Gladiators (Under 19 Basketball Team)
Wed, 9 Mar 2016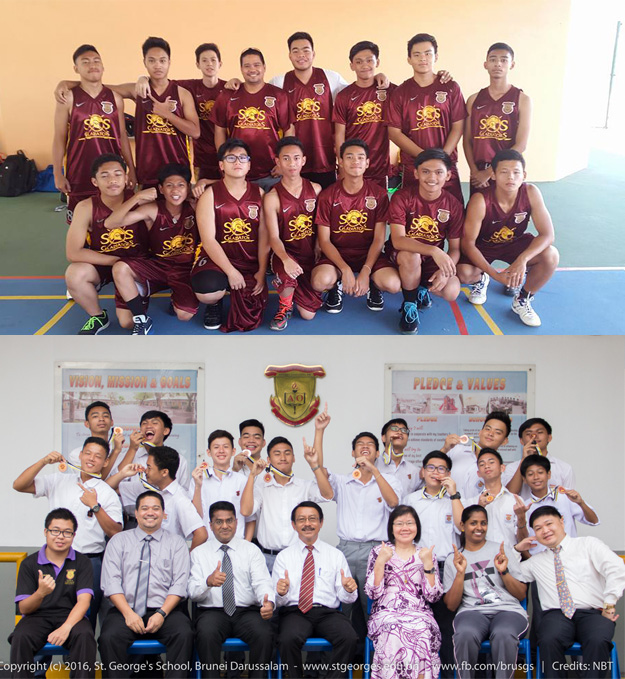 The much awaited Basketball Tournament initiated by Jerudong International School (JIS) kicked off on the 24th of February 2016. There were 9 teams who competed in the tournament.
SGS played and vied against Maktab Science, Seri Mulia Serjana and St. Andrew's Schools. SGS won against the 3 schools and was qualified for the semis.
The semi-final took place on the 2nd of March and SGS played against Maktab Duli. The 4th victory was elusive. SGS lost to Maktab Duli by 2 points. The team may not have brought the trophy home but it brought the right lesson forward TO ACCEPT DEFEAT WITH DIGNITY AND HUMILITY.
The awarding ceremony took place on the 3rd of March where SGS received bronze medals for coming in third in the competition. It was a great experience for our Under 19 players and indeed worthy of commendation for SGS made it to the top 3 position after years of competing with other schools.
The team was headed by Dominic Santomin, the Captain Mr. Jason Chung and Mr. Balthazar were the teachers-in-charge and the team was coached and trained by Mr. Eugenio V. Mendoza.