News & Events
Borneo Tropical Rainforest 2016 Leadership Training for SGS Student Leaders
Tue, 2 Aug 2016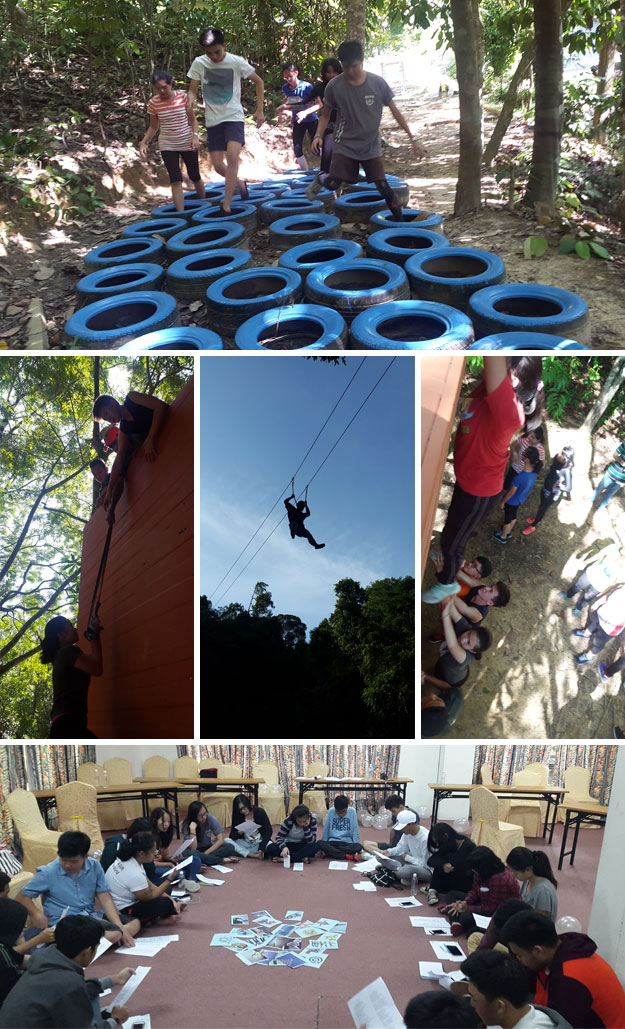 AN AMAZINGTIME!!
This sums up the feelings of all participants who persevered and survived the rigorous course held in a tropical rainforest!
St. George's School offered a leadership training course at Borneo Tropical Rainforest for Secondary students, prefects, monitors and leaders on 29th and 30th July 2016. The group of leaders was accompanied by Ms. Sheeba Charles, Mr. Binoy Sebastian and Mr. Eugenio V. Mendoza. The objective was to improve the performance of the student leaders by increasing effective leadership skills, and enhancing the qualities of good leadership.
Participants learnt about Team Building, Strategic Planning, Decision Making and other related leadership qualities. The Obstacle Race was challenging, and designed to test mental and physical fortitude. Although it seemed intimidating - to leap over a wooden wall, move quickly while balancing on a beam, wiggle through a claustrophobic net or crawl face down in the mud tunnel, with encouragement from team mates and Student Affairs officers, Mr. Eugene and Mr. Binoy, the student leaders were successful in completing the physical challenges!! One of the parents, who saw a video of the son climbing a wall, clinging to a rope commented "Wow Tarzan in the making!!"-
It's totally natural to want to step out of that boring, ho-hum house and explore the playground of the great outdoors, and Borneo Tropical rainforest was just the best and safest place to be in with the SGS leaders. We at SGS leave no stone unturned!!