News & Events
Mathematics Week 2016
Thu, 11 Aug 2016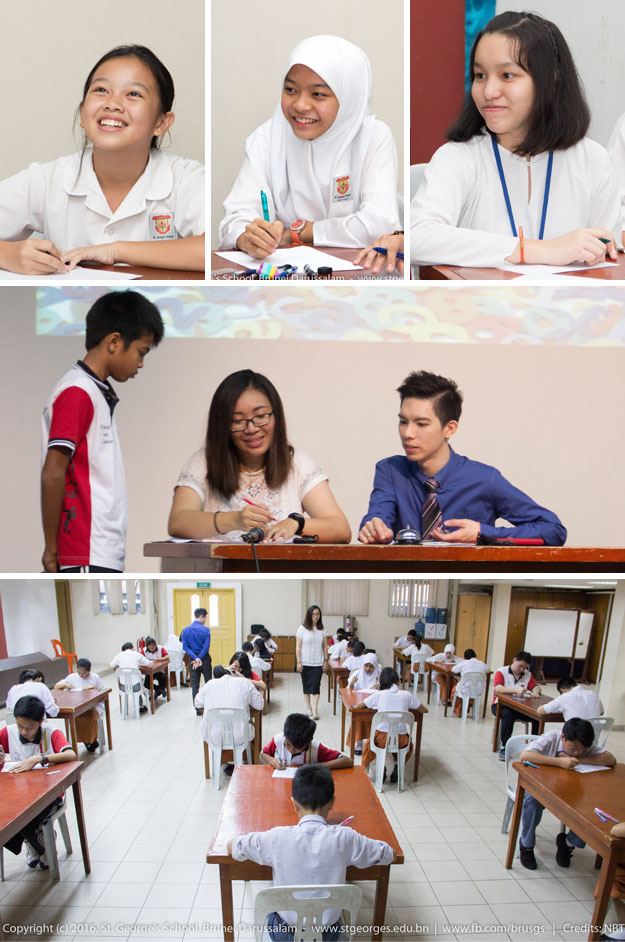 The Mathematics Department held a Mathematics Week (2 August 2016 until 6 August 2016) with lots of activities for the students to participate and enjoy. The week started off with the ICAS Examination involving participating students from Year 7 up to Year 11. Next was the Maths Talent Search for all levels. An Inter-Class Maths Quiz saw students' active participation. Mr Bernard Lim and Mrs Daphne Lai guided the students in the Lower Secondary Inter-Class Maths Quiz whereas Mr Binoy Sebastian (Head of Department) and Mrs Victoriah Daniel led the Inter-House Maths Quiz for the Upper Secondary classes.
The highlight of the Mathematics Week was the Sudoku Competition. Teachers-in-charge were Mr Binoy Sebastian, Mrs Victoriah Daniel, Mr Bernard Lim and Mrs Daphne Lai. The Sudoku Competition was held in the Parish Hall. There were 30 participants in the competition and 3 top players were chosen from each class of Year 7 to Year 11. This is the first year SGS Maths department organized a Sudoku competition. The participation of the students was overwhelming.
*Check out this event gallery by click here.