News & Events
SGS visit Marine Biodiversity Centre
Wed, 31 Aug 2016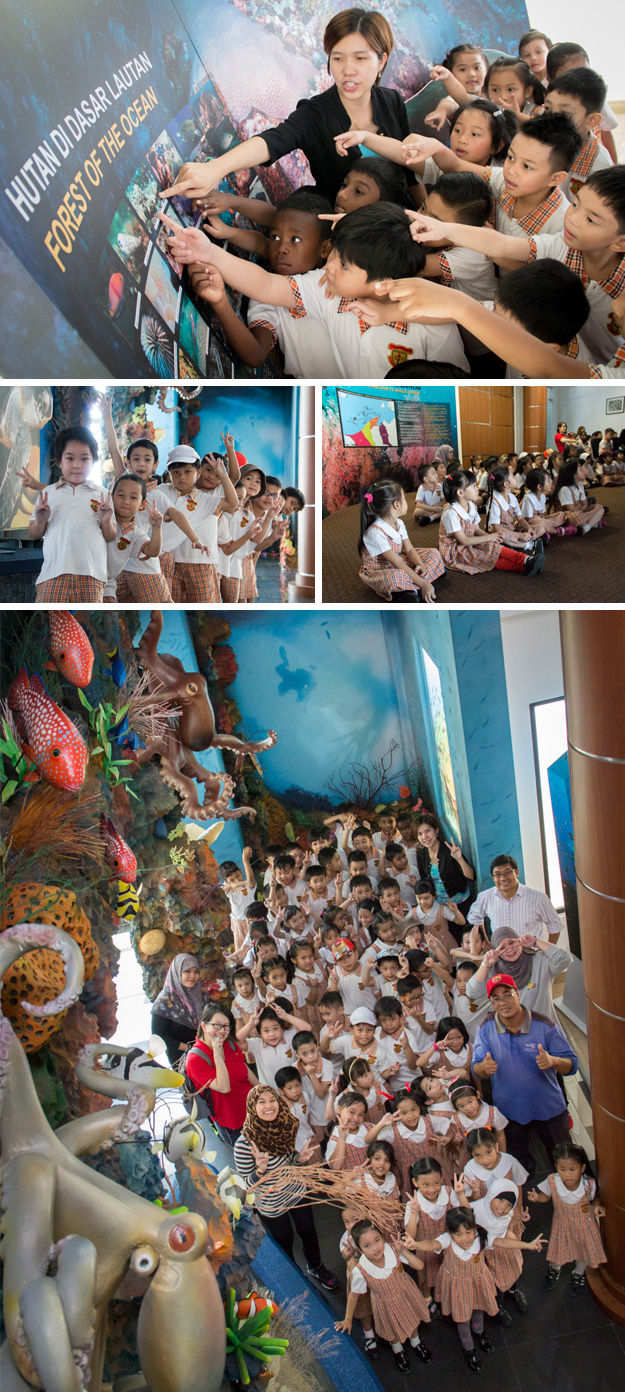 Pupils from St. George's School (SGS) made an educational field trip to the Marine Biodiversity Centre in Meragang on 30th August 2016.
One of the school's yearly outdoor activities, the field trip was held as part of reinforcing their learning of marine creatures and fish, and inculcating a love for nature.
At the Marine Biodiversity Centre, the children were given the chance to touch and learn about some of the live marine creatures found in Brunei Darussalam such as the three types of turtles (Hawksbill, Green and Olive Ridley), different kinds of fish, horseshoe crab, etc.
The field trip was a great learning experience for the children as they not only learnt about the marine creatures and fish but also learnt about coral reefs and the importance of marine conservation. The children were accompanied by KG teachers and headed by the Head of Kindergarten Lily Sim Lei Hui.
The school believes that children love to explore and discover as they are very curious about every single thing or object that they see in their environment and experience by touching and manipulating things around them in order to learn.
*Check out this event gallery by click here.