News & Events
Oral Health Talk and Tooth brushing Drill for Kindergarten Children and their Parents/Guardian
Sat, 19 Nov 2016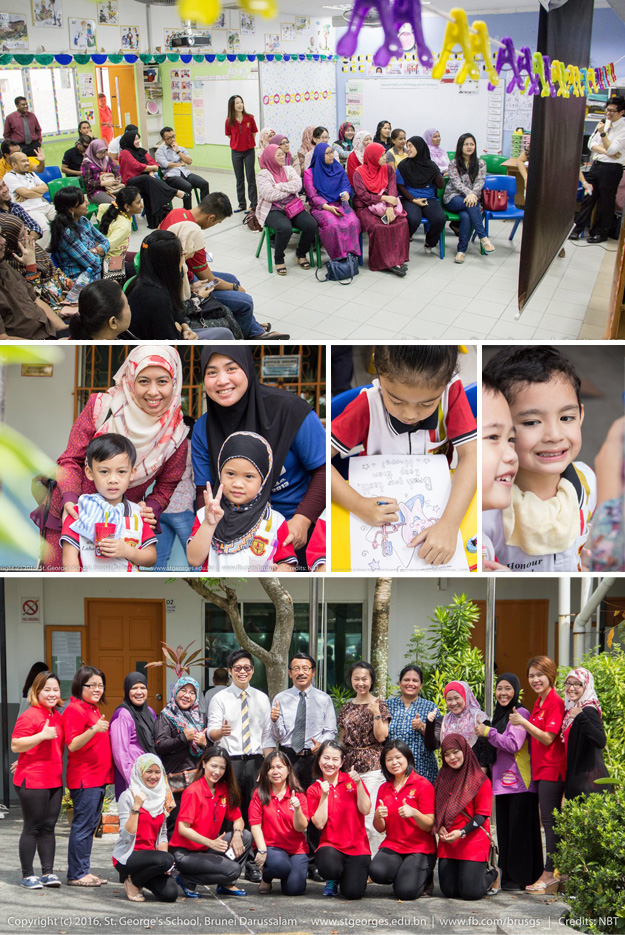 On the 12th November 2016, a group of dental officers and dental nurses from the Ministry of Health made a special visit to the school to conduct an oral health talk and tooth brushing drill for the kindergarten students and parents. The day started with a talk by Dr. Raymond Poh and Dr. Paulina Lim. The correct diet, regular visits to the dentist and proper brushing tips were among the messages delivered. Parents were also able to discuss with the dentists in an 'Answer and Question' session.
While parents were attending the talk, the students were gathered in a different room where Dr. Sindhu Aravind, the dental officer and other dental nurses entertained them. Among activities done with them were colouring competition, watching short dental clips and singing along to them. There was also a quiz for the KG 1 to KG 3 and prizes were given out to the students. After a short break, they were brought out to the school compound for the tooth brushing drill. With a denture set in hand, dentists showed the students how to properly brush their teeth while the parents watched over.
A good oral hygiene is essential for everyone regardless of their age. Education should start from an early age and through this event, we hope that parents and their children continue on their sense of awareness towards the importance of caring for their teeth.
*Check out this event gallery by click here.