News & Events
Outstanding ICAS Science Achievements!
Sat, 19 Aug 2017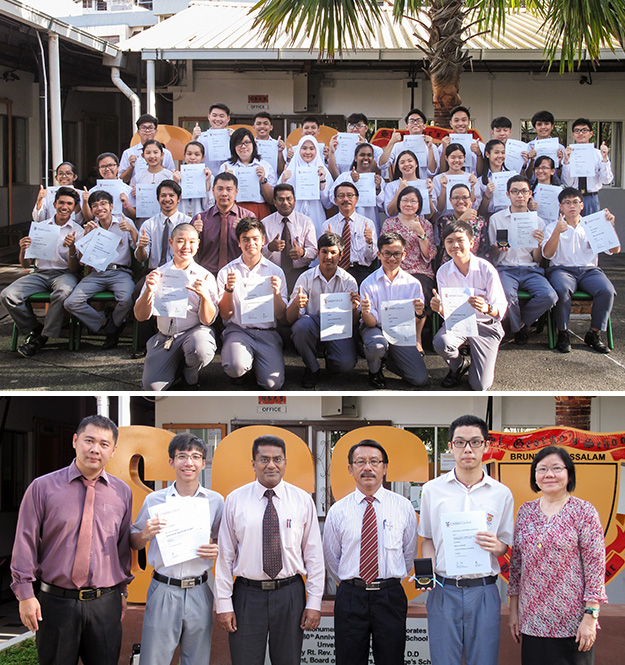 For over 20 years, Educational Assessment Australia (EAA) of the University of New South Wales has been conducting the International Competitions and Assessments for Schools (or ICAS) globally. Around two million entries are received from students worldwide every year. Saint George's School, Brunei, has been part of this competition for more than a decade.
This year, a total of one hundred and eighteen students from St. George's School (SGS) sat for the ICAS Science quiz on April 22, 2017. Out of this, nine participants obtained a merit, twenty-nine students received a credit, five students passing with a distinction, and two students received high distinction.
In a remarkable performance, Joshua Wong Han Weng of Year 11 received a 'Gold-Medal Award' in ICAS Science by scoring an International percentile of 99%. Meanwhile, his fellow classmates Bone Myint Mo Khant (Year 11) scored an international percentile of 98% and received the 'Principal Award' as consolation.
All the certificates and medals were presented on August 14, 2017 to the respective participants by SGS Principal, Janidi Jingan during the Monday school assembly session.
Written by: Aywen Chak (SGS HOD Secondary Science)