News & Events
Kindergarten Visit to Bake Culture Kiulap
Sat, 16 Sep 2017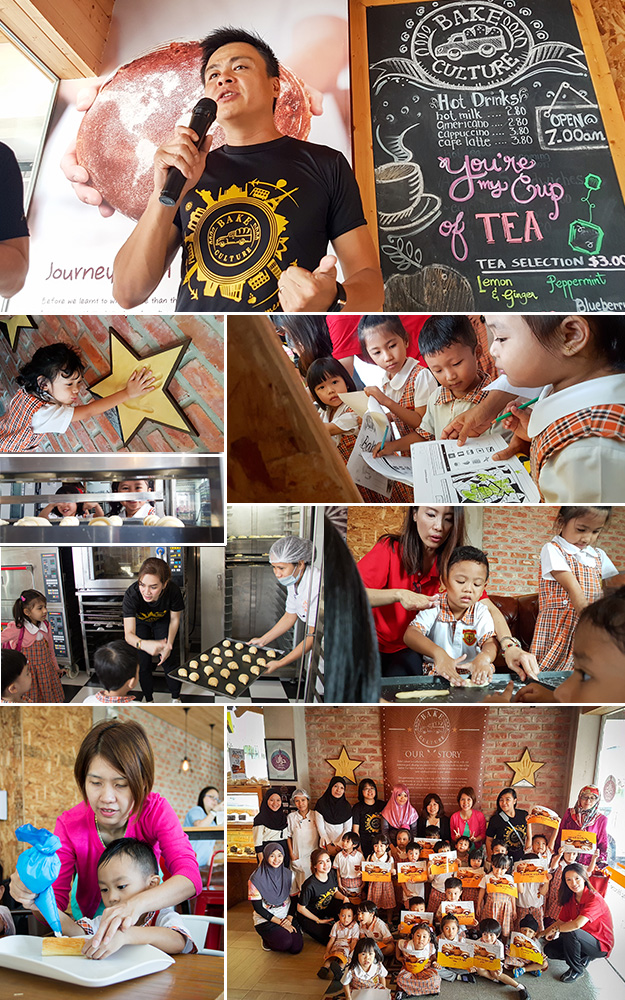 A total of 42 children aged 3 to 4 years old from St George's School Kindergarten visited a local bakery shop, "Bake Culture" recently. The trip was accompanied by 4 kindergarten teachers and 8 volunteer parents.
This activity aims to develop life skills for children, encourages independence, develop fine motor skills and fosters self-confidence. It also helps to stimulate dialogue, facilitate questions, as well as encourage the exploration of the art of baking. Once mastered, kids will enjoy the feeling of success in making their own bread.
To start off the tour, children were briefed on the "Bake Culture History". Then they were divided into 3 groups for activities: colouring worksheet, hands-on tabling, hands-on kitchen activities, together with a demonstration at each station. The children rotated each of the stations every 15 minutes. They had a great experience and completed all the activities provided.
Bake Culture's School Tour Program offers bakery tour and hands-on baking experience not only for students but also for the parents and teachers. Children have the chance to explore as they learn about different kinds of bread from different countries, ingredients and baking processes. These activities provide a fun and creative extension to children's learning experiences.
The field trip ended after a photo session and presentation of the children's personalized tour certificates. We thank the staff and volunteer parents who took time out to accompany us.
*Check out this media gallery by click here