News & Events
SGS Students Honour Their Teachers
Thu, 28 Sep 2017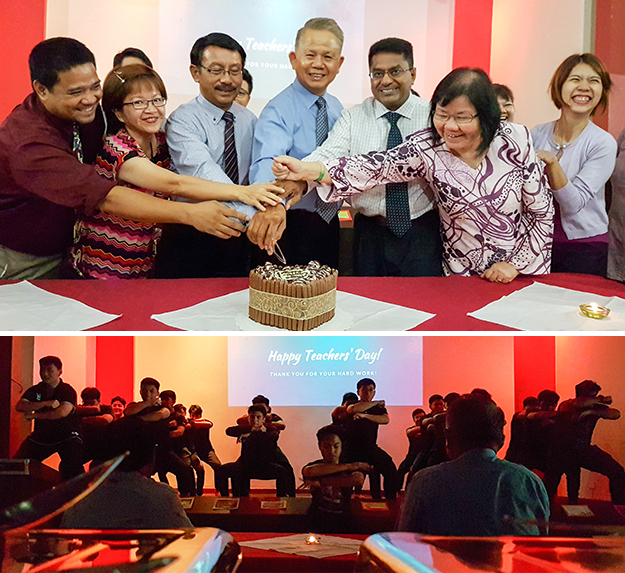 The students of SGS celebrated Teachers' Day on 25 September, Monday to honour and express their gratitude to their teachers for their hard work.
The organisers were Year 11 students who are preparing for their GCE 'O' Level Exams but this did not deter them from expressing their gratitude in a simple way.
"We have been thanking our teachers for so many years, then why miss this year, our last year?" said Md Ma'aruf Izzuddin @ Danial.
Souvenirs were given to the teachers as a memento and a modest meal was prepared for the teachers to have a break from working hard and to have time to talk and have some fun.
*Check out this media gallery by click here