News & Events
Donation of Protection Items to Tackle Covid-19
Fri, 15 May 2020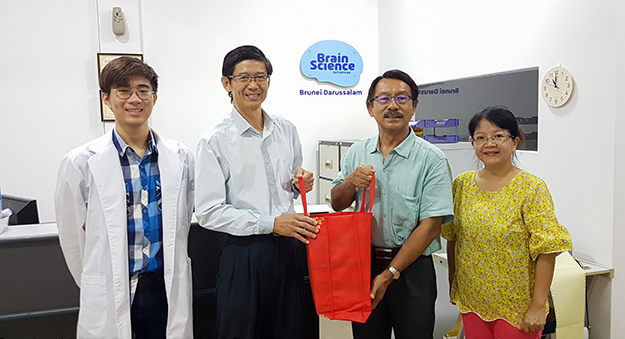 St. George's School received a very much needed donation from WG Office Supplies & Services on Friday, 15th May 2020. The stated company is a local company based in Bandar Seri Begawan.
The items donated are 20 bottles hand sanitizer (300ml), 20 bottles alcohol disinfectant (100ml), 250 pcs face masks (50 pcs/box) and a thermometer.
The donation was presented by the Manager of WG Office Supplies & Services, Mr Goh KK to Mr Janidi Jingan, Principal of St. George's School. The donation is part of the company's business social responsibility to assist our school in curbing the spread of Covid-19 when the school is reopened on Tuesday, 2nd June 2020. The principal thanked Mr Goh KK for his generosity towards the school during this Covid-19 period.