News & Events
Samima Books and Stationery Company Extends Further Assistance to St. George's School
Mon, 15 Jun 2020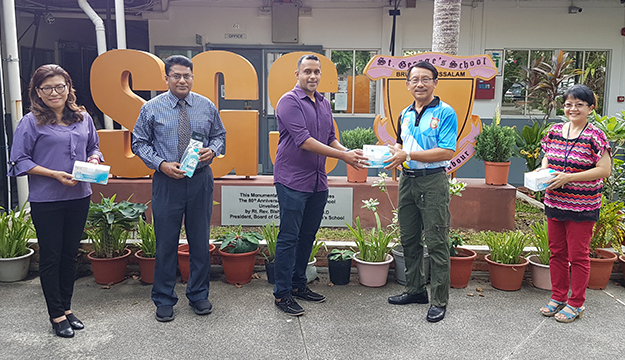 Another established company has extended further assistance to St.George's School to help ease the implementation of social distancing practices at the school.
Samima Books and Stationery Company, an established books and stationery retailer in Brunei, donated 30 boxes of face masks, 36 bottles of hand sanitisers and 3 pieces of thermometers. Mr Mohamad Rafi represented the company to present the items. On hand to receive the donation were Principal Janidi Jingan, Deputy Principal NM Mubarak, Head of Primary Alice Ting and Bursar Rebecca Ong.
St.George's School wishes to record her thanks to Samima Books and Stationery Company for their generous and timely donation.