News & Events
Continuous Precautionary Measures at St.George's School Against Covid-19 Infection
Sat, 25 Jul 2020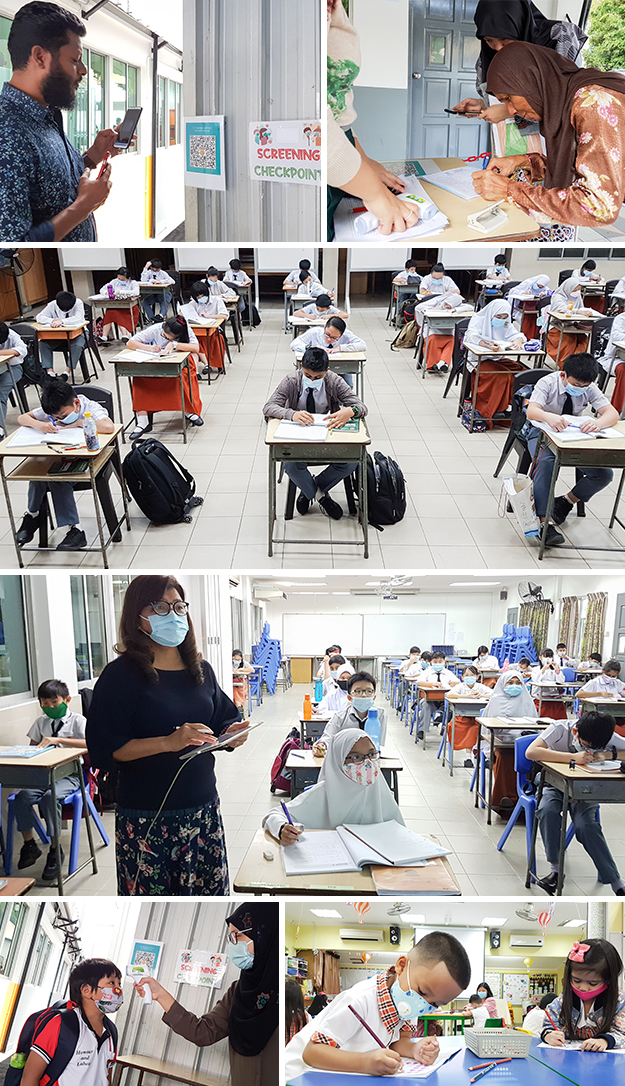 In light of the evolving worldwide Covid-19 situation, St. George's School continues to take precautionary measures to ensure our school remains a safe environment for learning.
To mitigate the chances of cases entering our school compound, screening counters have been set up at four stations around the school. Daily visual screening and temperature checks are adopted for staff, students and visitors. Those unwell are not permitted to enter the school premise.
Teachers will continue to be vigilant and monitor their students in classrooms throughout the day. Fixed exam-style seating in classrooms ensured extra social-distancing practice.
The wearing of face mask has become the norm at the school. Sanitizers are placed at all screening counters, classrooms, staffroom and the school office. Staff and students have been educated on good personal hygiene practices and responsible social behaviour.
Safe-guarding our students' well-being is our priority so that our students can continue to experience face-to-face lessons whilst parents are comforted to know that their children are in safe hands because of these precautionary measures.