News & Events
SGS Lion Dance Troupe Thank Contributors!
Mon, 24 Aug 2020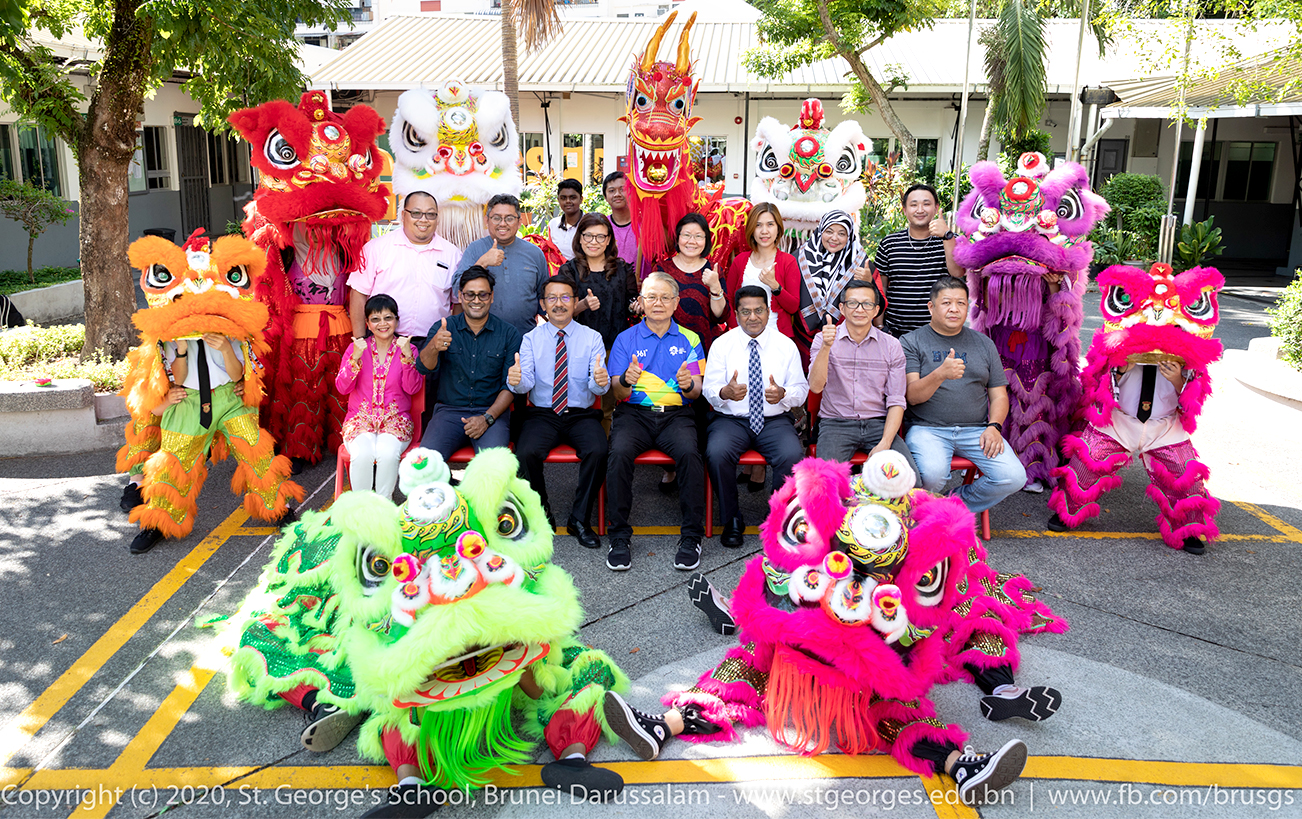 Chinese New Year is never complete without the Lion Dance and the Dragon Dance. These two traditional dances and performances are part of the Chinese culture and are often seen in this festive celebration.
Both dance traditions date back almost more than a thousand years, and though both the lion and dragon have similar reputations as being mythical, powerful, and auspicious, they differ in many ways.
The most significant difference between the two dances is that the Lion Dance is performed by two people only while a group of 9-15 dancers performs the Dragon Dance for a 18-25 metre-long dragon. Dragon costumes are controlled with long poles while lion costumes are controlled from within the Lion's head and tail.
St. George's School is grateful to the many contributors of lions and a dragon to her troupe. The school wishes to thank YB Ong Tiong Oh, His Excellency the Right Reverend Bishop Cornelius Sim, Ang Weei Ming, Steven Yap, Shafiqul Islam, Saibudee Mohd Jameel, Lim Beng Fong and Lim Beng Chun. Their contributions of the lions, dragon and accessories have made possible the formation of the SGS Lion Dance Troupe which performed for the first time during the 2020 Chinese New Year celebration at the school. In 2021, the dragon dance will be showcased for the first time.
Special thanks also go to Fredrick Yap who selflessly volunteered to coach the students and to the teachers in-charge Steven Yap ( Head ), Mubarak Hj Ibrahim, Apiza Latiff, Selomi Idris and Balthazear G Henry.
St. George's School wishes to say once again to our contributors, 'Thank you for your donation and helping to make a difference.'