News & Events
Strengthening Camaraderie & Friendship Among Year 11 Leaders
Wed, 23 Sep 2020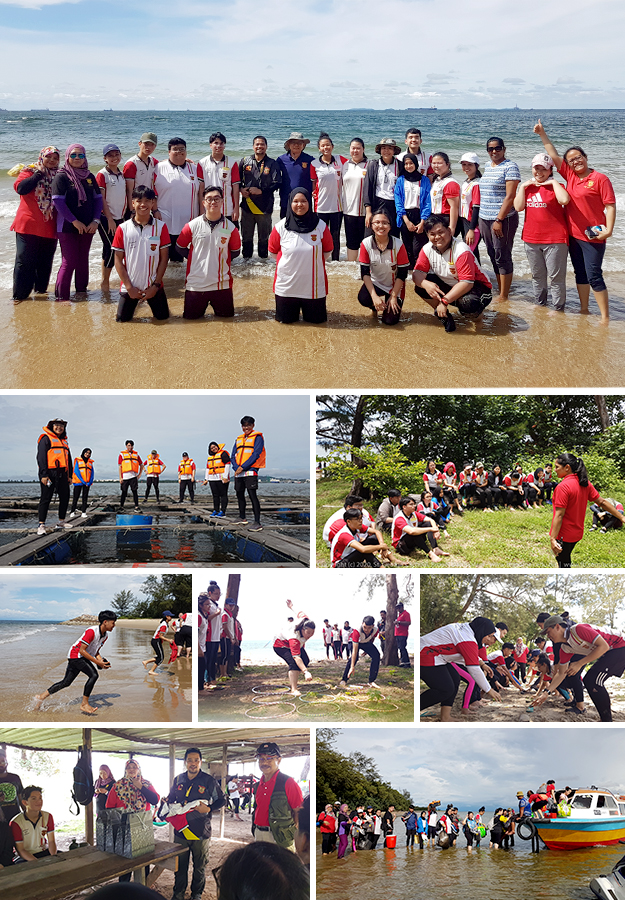 St. George's School has been instilling the value of gratitude among its students, teaching them to appreciate the good deeds other people have done for them. SGS walked the talk when the school organized a Team Building Activity, Motivational Talk and a Get-together for Year 11 Leaders as an expression of gratitude and appreciation for their immense contributions to the school.
On September 12, 2020, Saturday, the Office of Students Affairs organized a trip to Pulau Pelumpong where the Team Building Activities and Motivational Talk were held. The students were also given the chance to explore various fish farms on the way to Pelumpong. The leaders were accompanied by the Students Affairs officers and some staff members. The CEO, Mr. Anthony Liew, Mr. Janidi Jingan, the Principal and Mr. N.M. Mubarak, the Deputy Principal were also present to support the activities.
Ms. Rebecca Elicay, the Head of the English Department of the Primary Section shared her vast experience as a leader. She also provided tips on how to be a positive influencer with their fellow St. Georgians and with others. Games were also provided to the leaders where they evinced their prowess and their ability to work together to achieve their goals.
The participants could not contain their emotion after the event as they are about to leave the school in a few weeks' time after they write the 'O' Level examinations. The event concluded where the Year 11 Leaders expressed their gratitude to their fellow leaders and to their teachers for providing them some essential life lessons before venturing on a more challenging journey.
*Check out this media gallery by click here