News & Events
SGS Students Visit Art Exhibition
Wed, 30 Sep 2020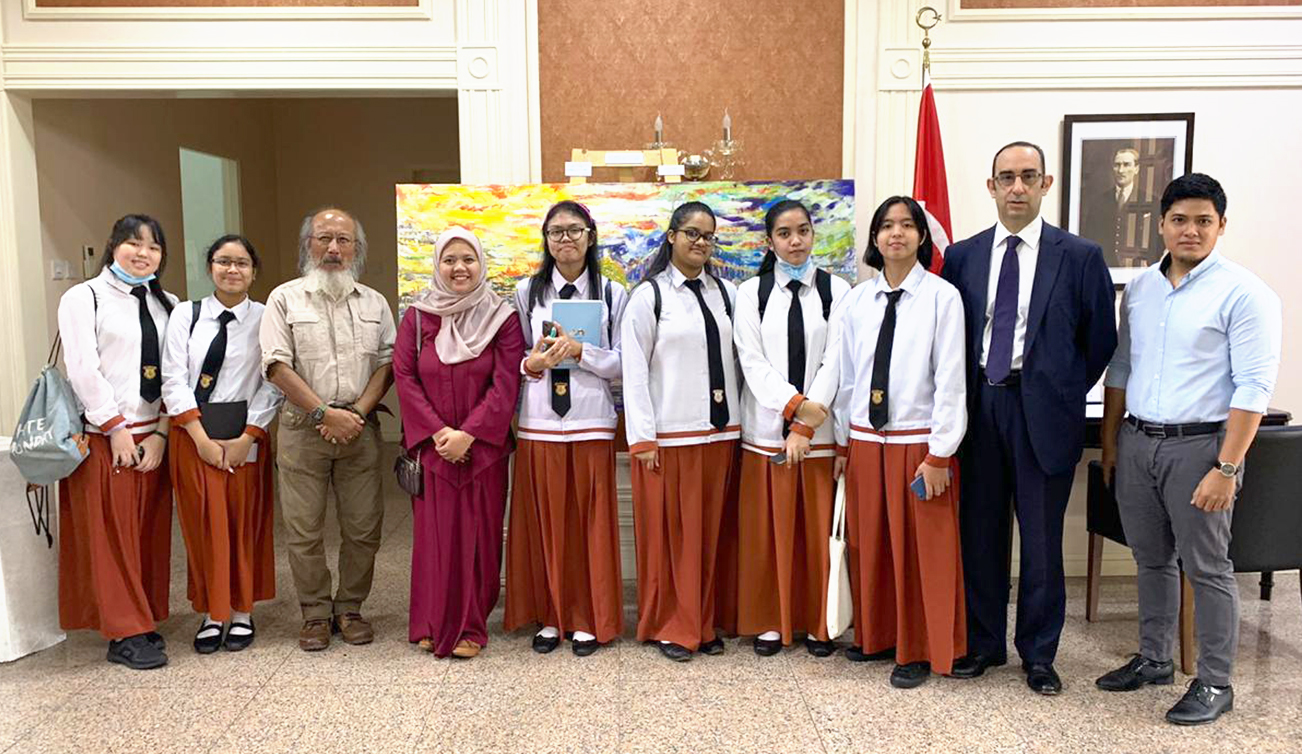 A group of Year 10 students from St. George's School recently visited an art exhibition on 17th September 2020. The students were accompanied by their Art teacher, Cikgu Afiqah Hanum binti Hj Murni.
Over 194 paintings from the renowned local artist, Pengiran Abdul Wahab Hassan Al-Abbas, were displayed at the Embassy of the Republic of Turkey in Brunei Darussalam. In the event, students managed to see artworks based on three different but closely connected themes; 'spiritual development', 'nature' and 'Kampong Ayer'. The students also had the opportunity to interview the artist himself about his work of over 42 years.
This first experience of visiting an art exhibition enabled the students to gain additional exposure to art, broadened their mind and encouraged their creative potential.