News & Events
Kindergarten Open Day at St. George's School
Fri, 23 Oct 2020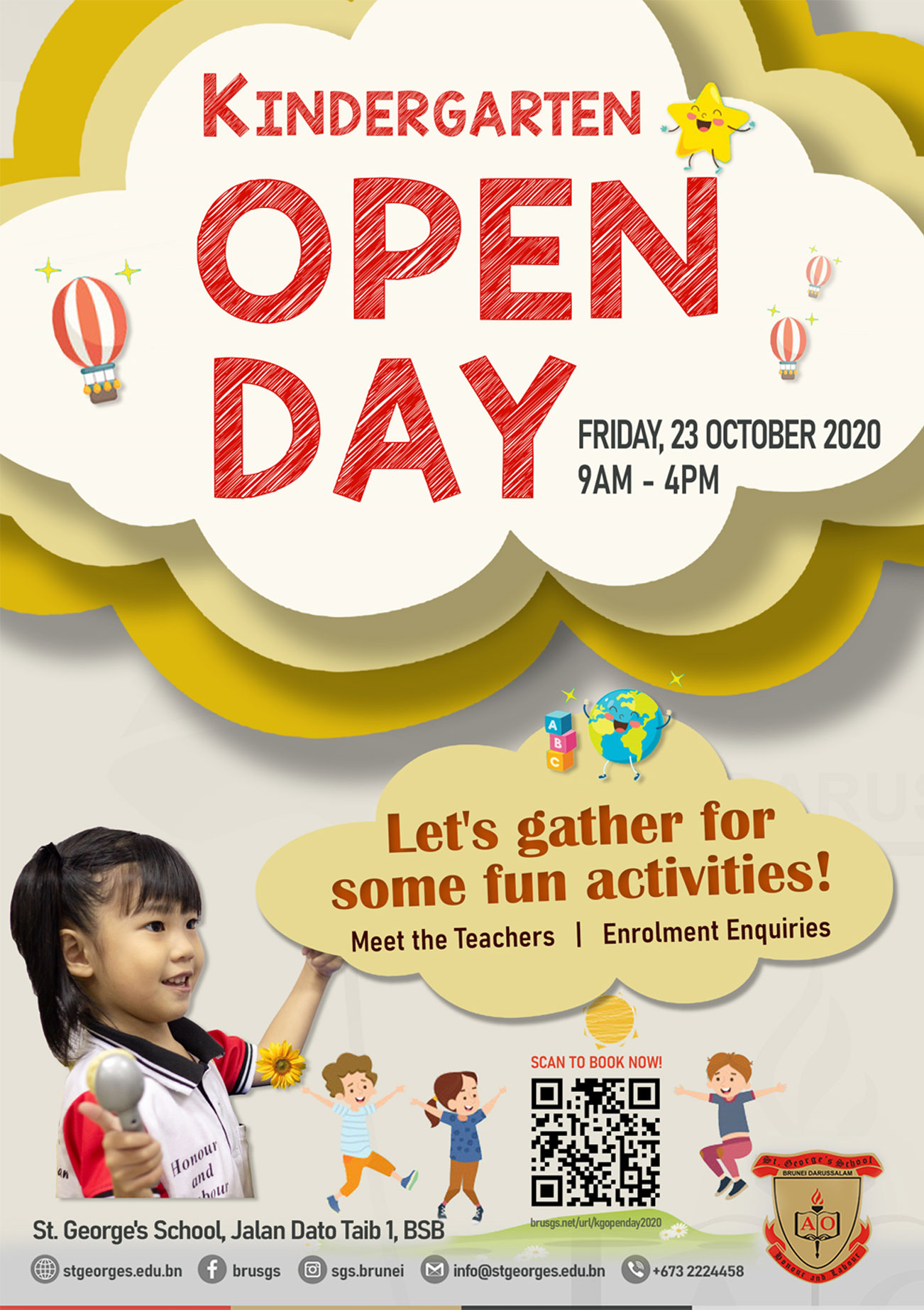 St. George's School will hold an Open Day for its Kindergarten Section on Friday 23 October 2020 from 9 a.m. until 4 p.m. The public is invited to enjoy a morning of fun with their children. Bookings can be made with the school for a one hour slot. This offer is also extended to registered kindergarteners who are welcomed to attend the Open Day with their parents.
St. George's Open Day will provide parents the opportunity to explore the Kindergarten, meet with the teachers, ask questions and get information to help them make an informed decision on choosing the school as the best educational choice for their child during their formative years.
On hand to help parents and children enjoy the fun activities planned will be the kindergarten teachers. Lesson based activities and craft work that encompass Malay, English, Bahasa Melayu, Phonics and Science will liven up the entire Open Day. Children will enjoy themselves playing with toys in the classroom and at the playground. Meanwhile, parents are invited to tour the Kindergarten section to view the facilities available. They can make enquiries on enrollment procedures and the type of education their children will receive at St. George's School.
A souvenir will be given at the end of the session sponsored by the parents of the present Kindergarteners.
*Check out this media gallery by click here