News & Events
SGS Triennial Walkathon
Wed, 14 Jul 2021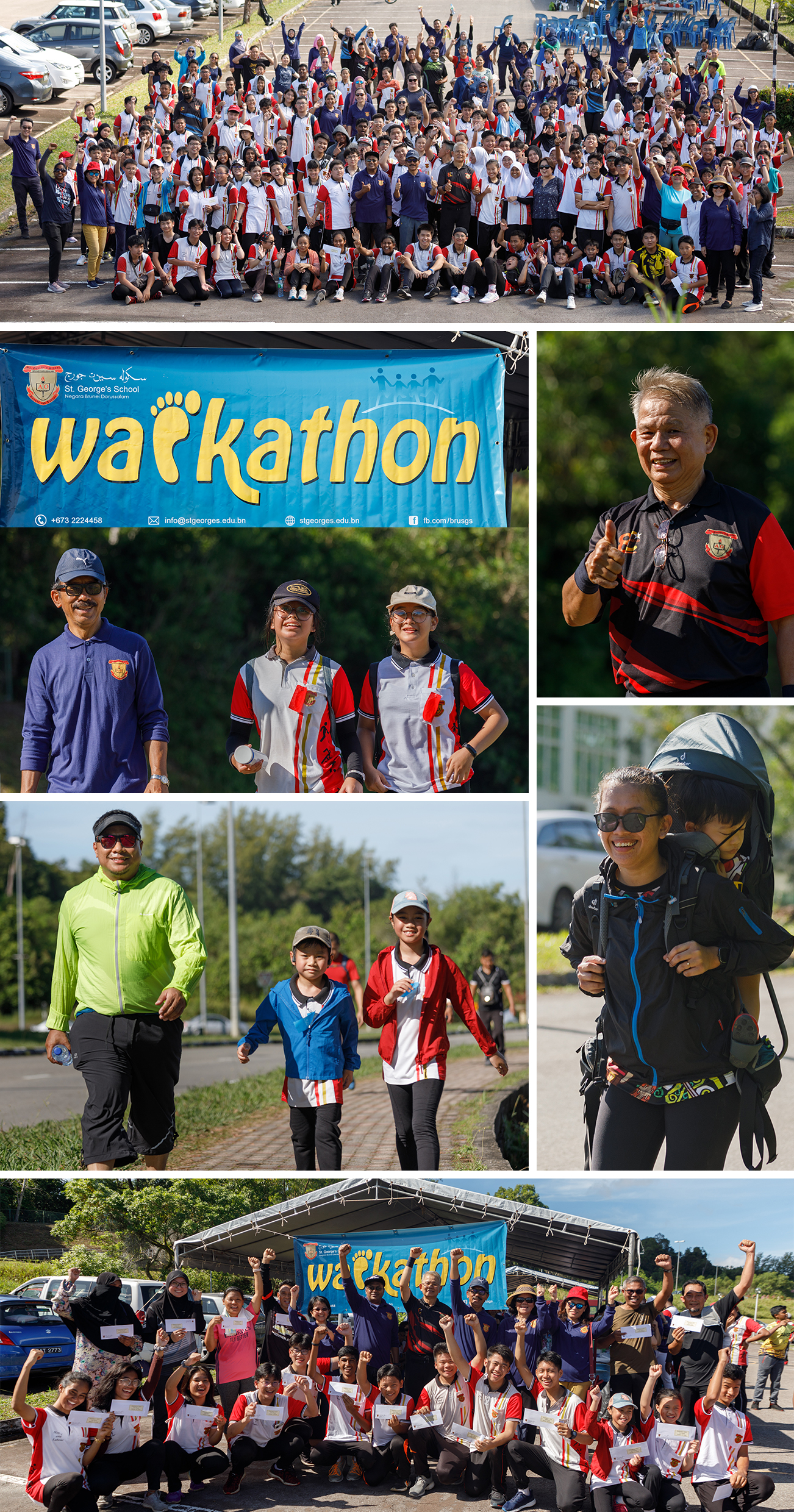 The St.George's School Triennial Walkathon was held at the car park of the Hockey Stadium in Berakas on Sunday, 11th July 2021. The event took off to a great start with a zumba session led by Teacher Gladys and Teacher Sarah. More than 300 students, parents and supporters took part in this event. The Chairman of the Board of Governors of St George's School, Mr Anthony Liew, together with the principal, Mr Janidi Jingan, flagged off the walk for every category. Other members of the Board of Governors; Mr Freddy Ho, Mr Charles Shim and Mr Vincent Mah, were on hand to lend their support.
Tokens of appreciation were awarded to the first three participants of each category who completed the course.
On behalf of the School Board of Governors, teachers, staff and students of St. George's School, the school wish to thank all the parents and friends who participated in the Walkathon.
To everyone involved in this charitable event, a warm and sincere "Thank You" for your support, particularly in helping the school collect funds. The students at St. George's School will benefit from your contribution, both now and in the future. In times of limited resources, contributions such as yours make an incredible difference in boosting the learning process of our students.
*Check out this media gallery by click here