News & Events
SGS Language Week
Tue, 27 Jul 2021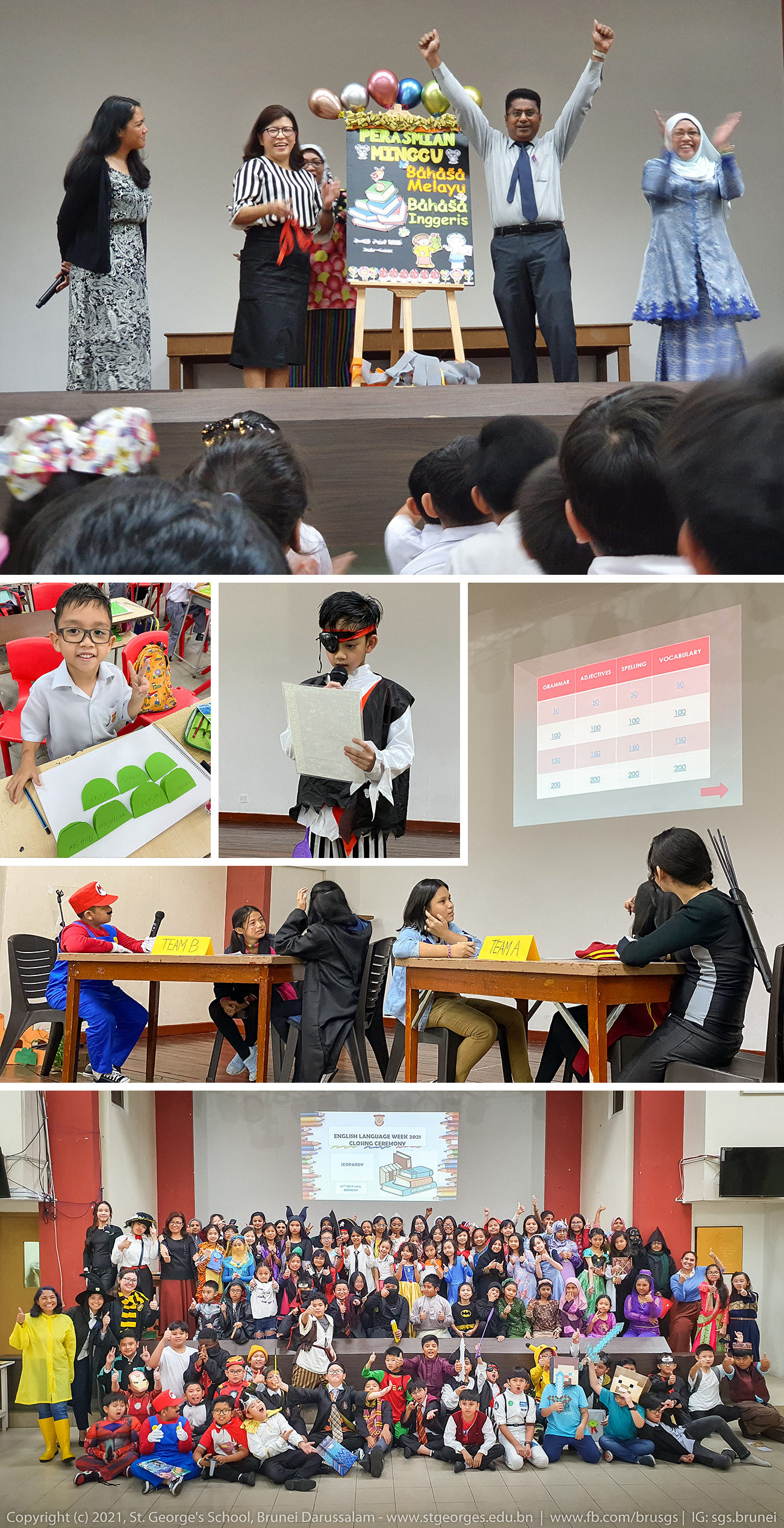 St. Georges School held a Language Week on the 5th to 12th of July 2021. Instead of the usual everyday lessons in class, teachers from the English and Malay departments of the school prepared fun activities throughout the week with a culminating event that took place on the 12th of July. The week-long event began with an opening ceremony conducted during the school assembly on the 5th of July, officiated by Deputy Principal Mr NM Mubarak and the Head of Primary, Madam Alice Ting.
The English department conducted in-class activities such as Spelling Bees, English Jeopardy, Treasure Hunts, Reading and Colouring activities, Story-telling, Boggle and Movie Character Analysis. The Malay department on the other hand conducted similar activities such as "Berbalas Pantun", "Kuiz Bahasa", "Silang Kata", "Mencari Gambar dan Perkataan Tersembunyi" and "Tulisan Kursif".
The Language Week came to a close on the 12th of July, where students were gathered together in the parish hall to participate in the closing ceremony which saw the final competitions of the in-class activities. Students were also allowed to come to school dressed as a book character costume. Each level crowned a best dressed male and best dressed female.
For the English department, the lower primary students had the finals of the story-telling competition and spelling bee while the upper primary students had the finals of the English Jeopardy quiz. A local author, Danish Fikri, was also invited and shared about his experience of writing a children"s book.
The Malay department held a "Berbalas Pantun" competition, the finals of the "Mari Bercerita" competition and "Mengeja" quiz for the lower primary, while the upper primary also held the same activities as well as a "Tatabahasa" quiz.
The event ended with a prize presentation ceremony for all the winners of the competitions.
*Check out this media gallery by click here