News & Events
Motivational Talk
Thu, 12 Aug 2021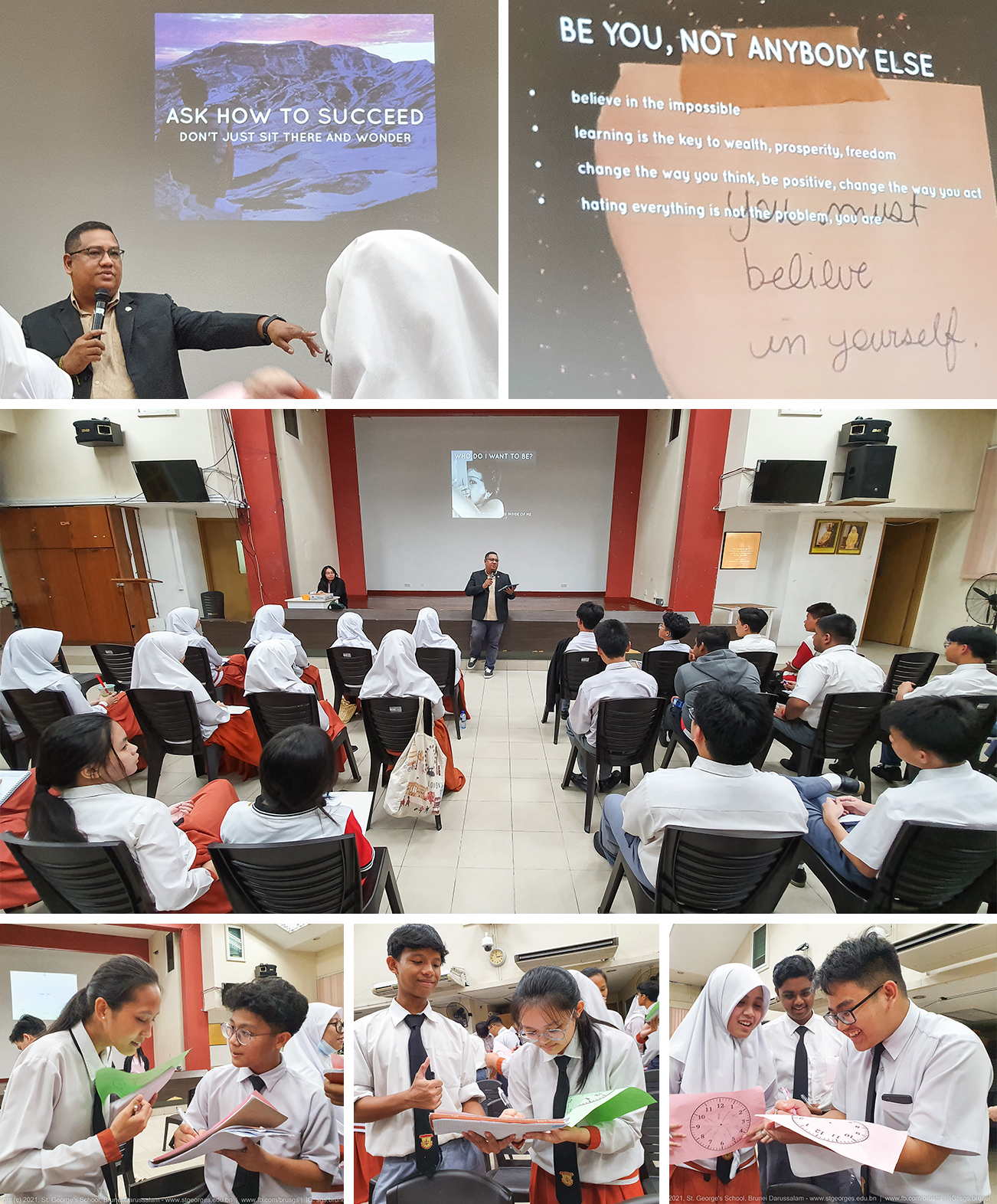 Students from the upper secondary classes had a chance to listen to a talk by Pg Kamal Ghadafi Pg Hj Suhaimi. They comprised Year 9 and Year 10. The talk was organised by their Commerce teacher, Mdm. Olivia Liaw.
The talk was conducted on July 29 2021, Thursday. During the talk, Mr Kamal introduced himself and offered his credentials. After that, he had us play a fun and interactive game. He gave us a piece of paper with a clock face printed on it and instructed us to make appointments with other students in the hall. After that, the students were asked to interview those with appointments on their favourite colour, food, celebrity and age. There was chaos in the hall as we scrambled to finish the tasks given before the time limit expired. When the game was over, he explained to us that this situation was what an entrepreneur would face in his daily life. He would be constantly busy, having to juggle meetings and business projects.
He then shared with us his travels and experiences around the world. Most of the time, he would be representing Brunei Darussalam in global events. Mr Kamal also shared his favourite encounters and incidents when he was abroad. He gave the students a lot of advice and has become their inspiration. He told us that we do not need to be a degree holder to be successful in business.
The talk was indeed memorable and inspiring. We look forward to more of such educational talks in the near future.
*Check out this media gallery by click here