News & Events
33rd KG & Primary SGS Novelty Games 2022
Edited by Rebecca Elicay
Wed, 24 Aug 2022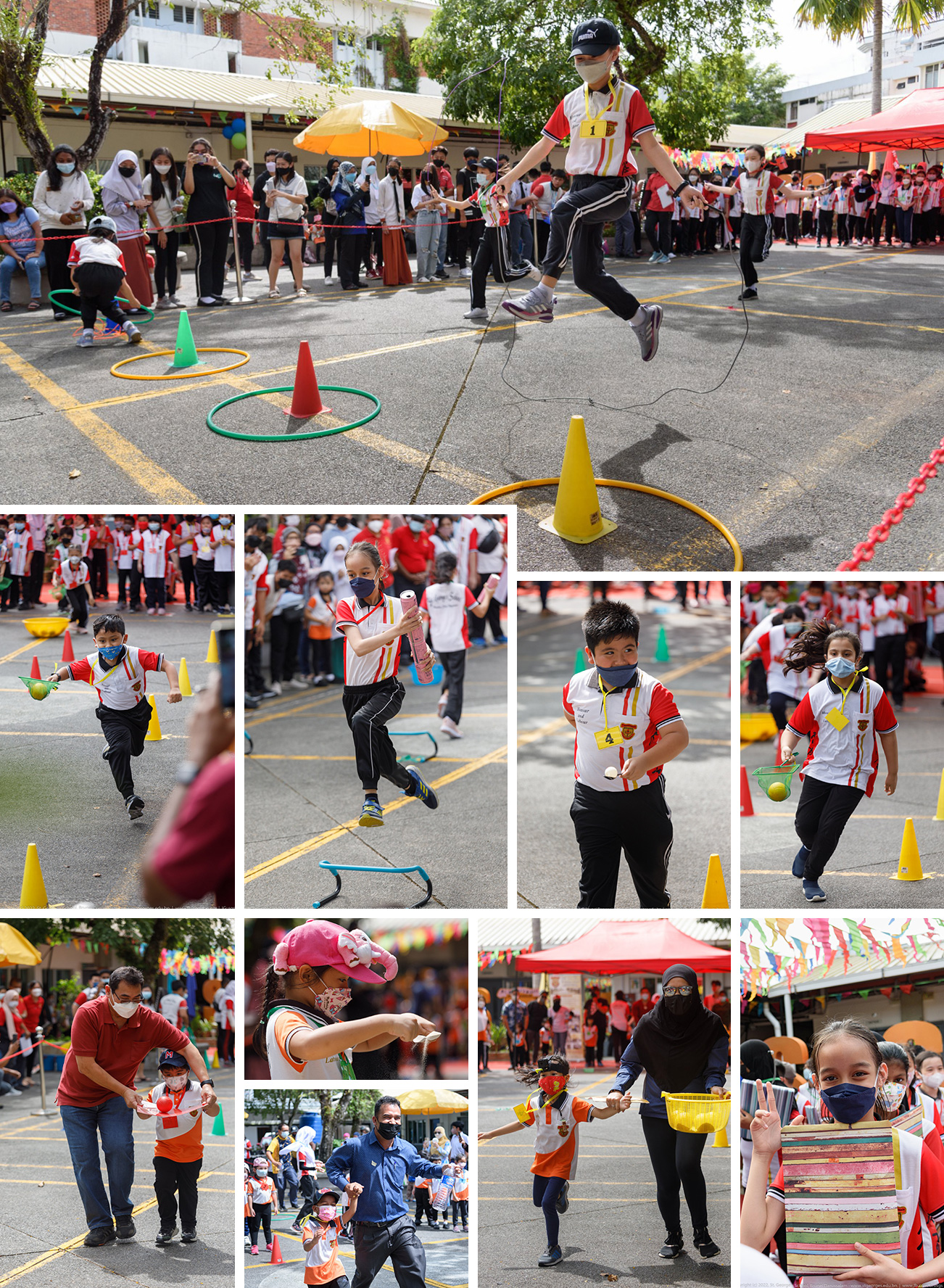 St. Georges School held its 33rd KG and Primary Novelty Games on Saturday, 8th August 2022. The Chairman of the School Board, Mr. Anthony Liew was in attendance of the event, as well as Principal Janidi Jingan, Deputy Principal N.M. Mubarak and parents of students involved.
In compliance with the current Covid Pandemic SOP, the Novelty Games were separated into two parts - the KG games and the Primary games to avoid overcrowding the school grounds. The event commenced just before 2 p.m. with an opening by the emcee followed by welcoming remarks from Principal Janidi Jingan. The KG novelty games began immediately after, and it saw games such as Ball Balancing Race, Hula Hoop & Ball Obstacle Race, Fill the Cup & Count, Ball Tossing Relay and Flour & Spoon Race played by the KG 1, 2 and 3 students. Parents were invited to play alongside their children for the some of the games.
As an intermission between the KG and Primary games, parents and students were treated to an Aerobic Performance by the Year 5 students. The Primary novelty games then kicked off, seeing games such as Watch Your Step, Ring the Cones, Crazy Water, Stack Attack, Hula Hoop Relay, Finding Lost Marbles and many more. Prizes were presented by the Principal immediately after each game and all classes had group pictures taken post-awarding. Although each game had a winning team, there were no losers for the day as each student walked away with a prize, goodie bags and most importantly, the values of teamwork and camaraderie amongst their peers.
*Check out this media gallery: Kindergarten | Primary