News & Events
Education Exhibition at SGS
Edited by Rebecca Elicay
Fri, 3 Feb 2023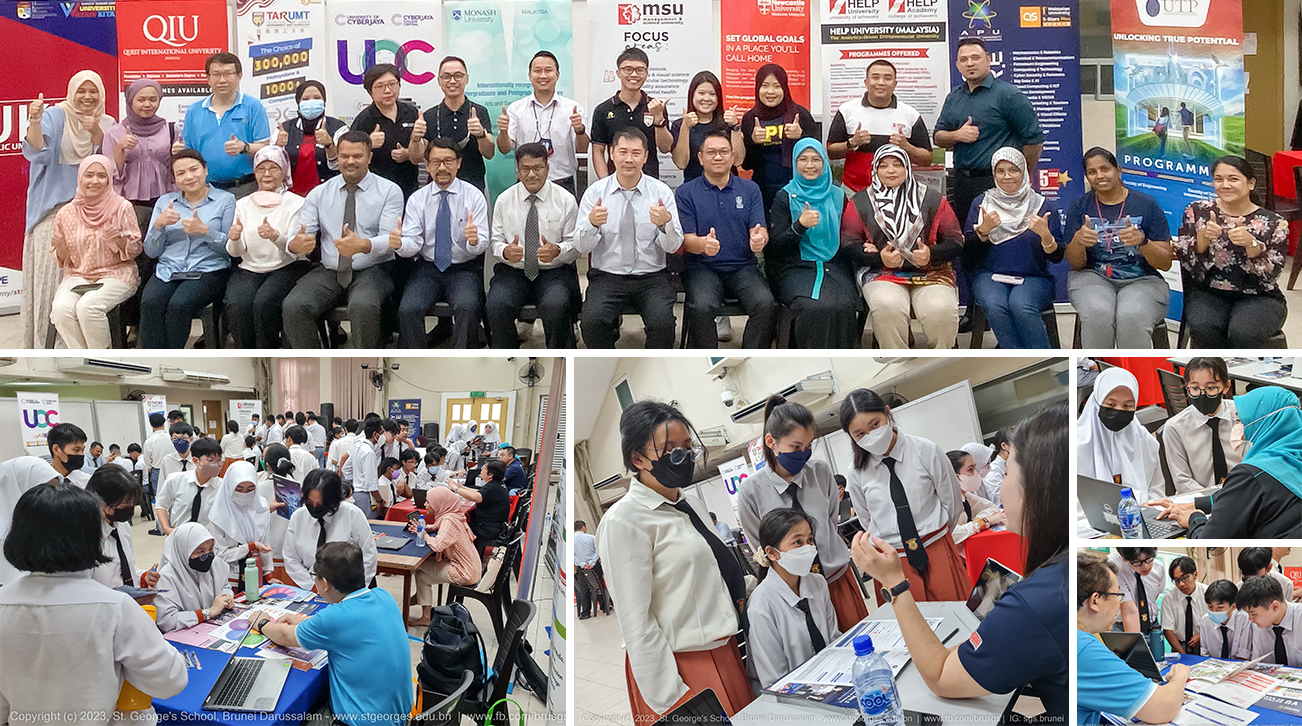 A Yes2Malaysia education exhibition was held at the Parish Hall on Thursday, 2nd February 2023 for a few hours after recess. Year 11 students were in attendance for this exhibition organised by Rexpo.
Representatives from thirteen universities set up booths at the exhibition. St. George's O Level students had the chance to meet officials from these Malaysian universities and gathered the information needed to plan for their further studies.
Both students and university officials regarded the exhibition as a successful and a well-organized St. George's School event and the school is pleased to have been able to host Rexpo's first exhibition for the year.
*Check out this media gallery by click here