News & Events
SGS Live Spring Festival Calligraphy Competition
Edited by Rebecca Elicay
Tue, 14 Feb 2023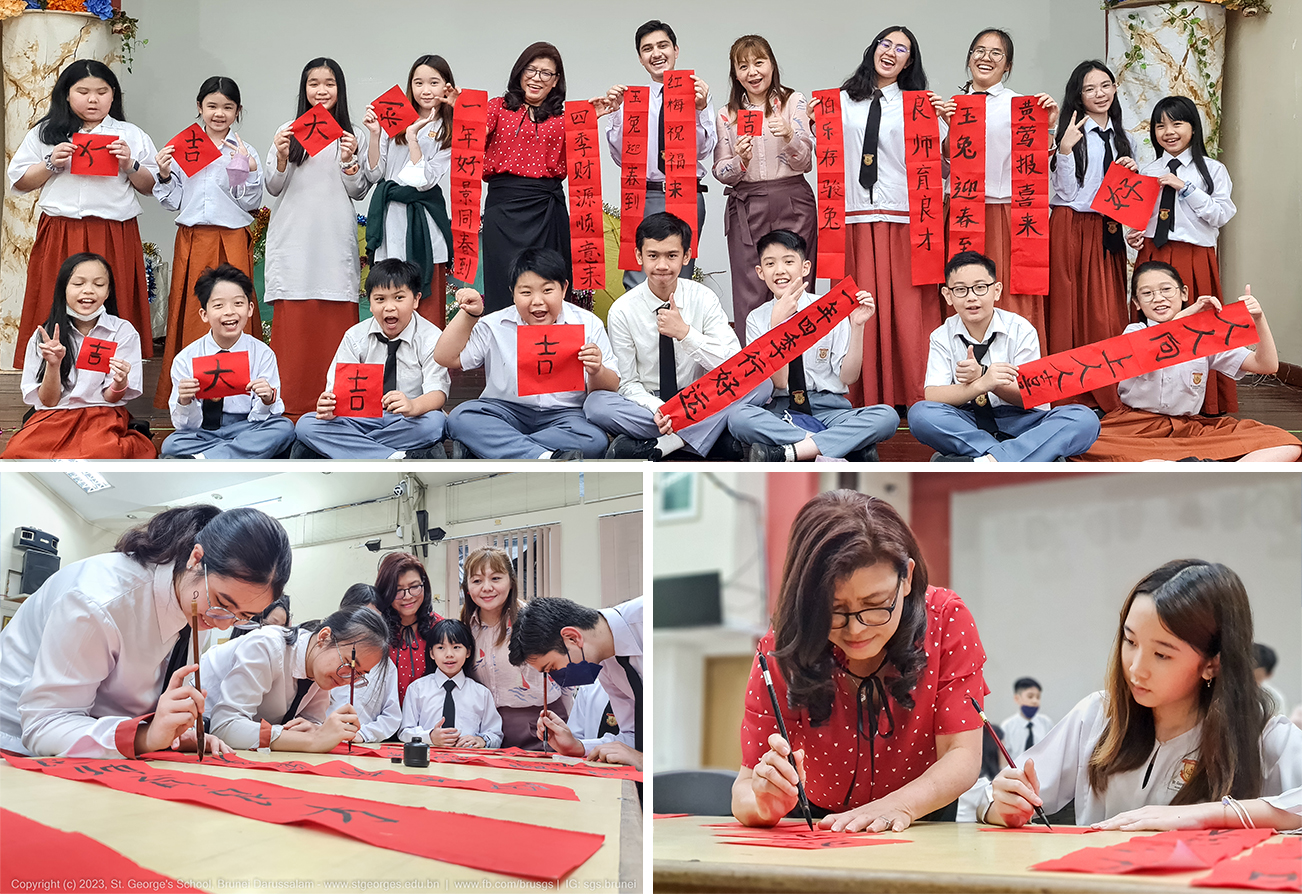 On 30th January 2023, Sug Teck Ann, President of the Society of Chinese Writers, Calligraphers and Artist Brunei Darussalam, led the 'National Live Spring Festival Calligraphy Competition'. Preparatory Committee Chairman Yang Zhen Sheng called on Madam Alice Ting, the Head of Primary section of St. George's School, to set up a competition venue for the student group of the school. Besides the student category, an adult category was set up as well to jointly enhance the atmosphere of the calligraphy competition and celebrate the joy of the festive season.
The purpose of holding this competition was to carry forward the traditional art of calligraphy in conjunction with the Spring Festival and Chinese Lunar New Year. The competition had two categories: Chinese and non-Chinese. For the adults, participants were to calligraph couplets of five-characters or seven-characters. As for the student group, four-character auspicious words were the main focus.
The first selection pieces were submitted to the organiser and the final review was to take place on February 4th. The award ceremony for the event is tentatively scheduled for February 18th.
Though it was St. George's School's first time taking part in a calligraphy competition, the atmosphere of the event and participation of students were full of excitement and liveliness. The school looks forward to participating in such calligraphy competitions in the future.
*Check out this media gallery by click here