News & Events
How to Combat Misinformation & Disinformation Workshop
Edited by Janidi Jingan
Tue, 28 Feb 2023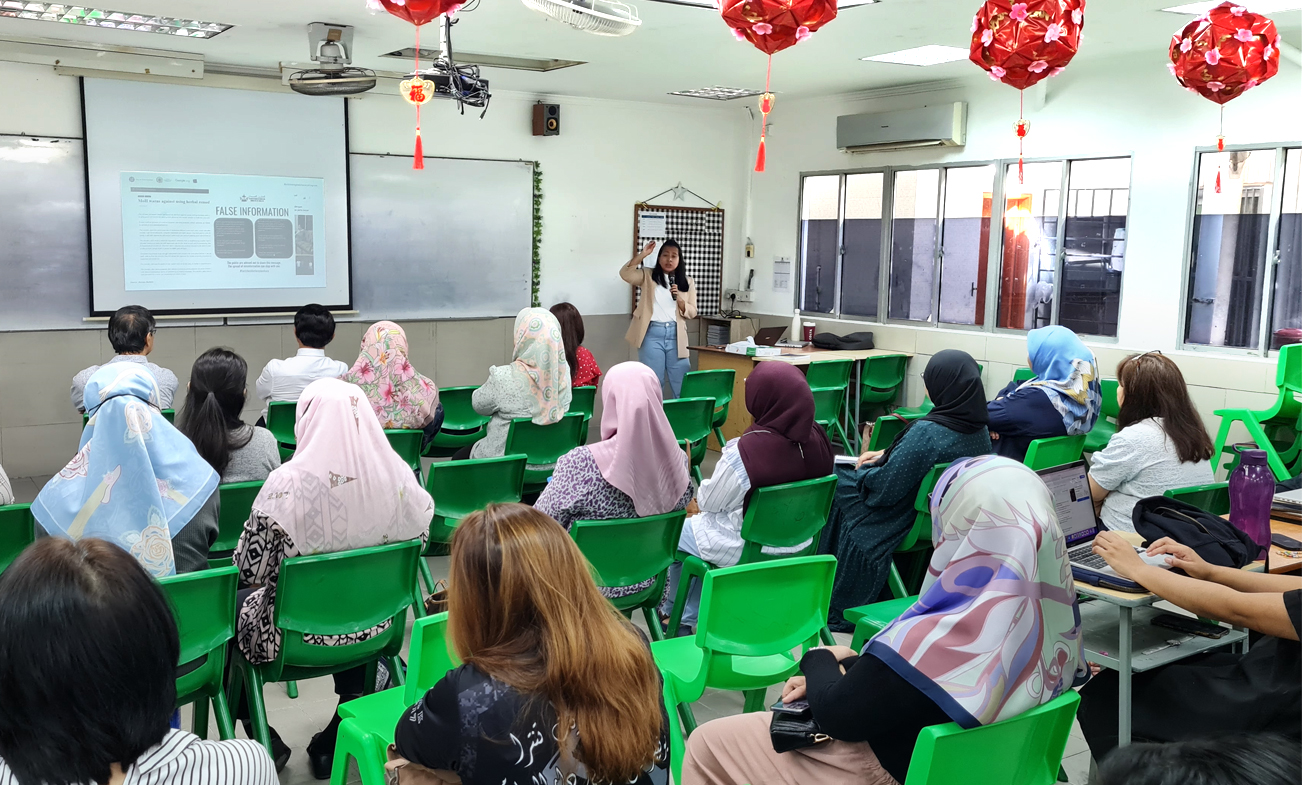 As part of Continuous Staff Development, a workshop on How to Combat Misinformation & Disinformation was held on 11 Feb 2023 for teachers. It was conducted by Ms. Natasha Halim, a Master Trainer under the ASEAN Digital Literacy Programme (ADLP) that aims to combat misinformation and disinformation in Southeast Asia by providing digital literacy training.
The 2-hour workshop was tailored to focus on the Fake News in Social Media, Cyberbullying and Netiquette. Attendees were introduced with the common fake news and online scam circulating nowadays, varieties of technique on how to identify them and what should we do to handle them. In addition, cyberbullying among students and proper netiquette when communicating through social media was also highlighted during the workshop.
It was an extremely informative workshop where teachers went home better equipped with the knowledge on how to verify the news and information circulating on the internet and social media as well as the responsibilities and etiquettes that need to be followed whenever using any of the online platform.
The workshop was closed with the introduction of Talian Harapan 145 and MKM (Majlis Kesejahteraan Masyarakat) or Brunei Council on Social Welfare. Talian Harapan 145 is a public helpline set up by Ministry of Health to help the public in Brunei Darussalam with emotional support, such as mental health, stress or anxiety as well as cyberbullying. Meanwhile, MKM is a group founded with the mission to aids vulnerable and underprivileged groups in Brunei and beyond. More detailed information on their programs and projects can be found on their Instagram @mkmbrunei or website mkmbrunei.org.